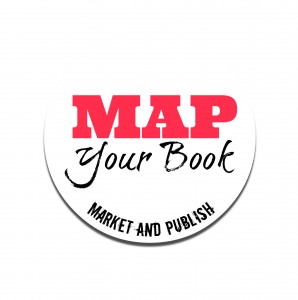 Dear Fellow Writer,
If you're thinking of using an author street team to help promote your book when it comes out, then you might enjoy learning from the best of the best.
Below is a compilation of different approaches smart authors took to build immediate buzz for their books.
Giving Out Advance Copies
Tim Ferriss nailed this approach when he wrote The 4-Hour Body. Prior to publication, he gave away a thousand advance copies of the book. This translated to roughly 200 positive reviews on Amazon the first week the book was released. Note that he also sent recipients of his book an email marked "urgent" on the day the book came out. The email message asked people to take 30 seconds to review the book.
Another author I read about gave advance ebook copies of her new book to the first 100 people on her Facebook fan page who signed up to be part of her author street team. This translated to ten reviews a day during the first five days of her book launch.
Being Accessible
Ever notice how movie stars make the rounds on the daily and nightly talk show hosts in the weeks and days right before a new movie comes out?
It's how they build buzz. It's an effort to appear accessible and likable so people perk up and get interested in the movie. It's especially an effort to get a big turnout the first week it debuts, so the movie registers as a hit.
The same is possible in the book world. If you can organize a pre-publication blog tour, or get featured on a podcast, or even do a Facebook page takeover prior to your book coming out, then you'll build buzz. The goal is to get your name out there and get noticed by potential buyers.
If you do any of this, be sure to ask your street team fans to spread the word about your engagements.
Build Buzz for Others First
Not sure how to get someone to interview you? Then interview them. Target a favorite author in your writing niche and ask to interview them over the phone or via Skype. There's a good chance their fans (and your prospects) will tune into what that author has to say, and in so doing might notice your own name and work.
Tap your street team for ideas on who to interview. Who are their other favorite authors? By asking their opinions and reaching out to someone they want to learn more about, you'll improve your bond with your own fans. Colleen Hoover does this regularly on her blog posts under the tag "Booksting with CoHo," where she interviews fellow authors.
Ask for What You Want
Nonfiction author of parenting books Meagan Francis gave a webinar before one of her books came out. During the webinar, she invited participants to apply to be part of her 100-person launch team (i.e., street team). She told them they'd be writing reviews, blogs, and sharing news about the book via social media, as well as giving her feedback on things like marketing tactics and the book's cover design.
By letting readers know exactly what she hoped they'd do for her, she didn't have to sit with her fingers crossed in hopes someone eventually felt nice enough to write her a review.
Put on a Virtual Book Signing
I can't say book signings look appealing from an author standpoint. The few I've gone to have had low turnouts, and I often hear later that the authors were discouraged. Unless you're a superstar author with clout, it's hard to get people in the door of a local book shop.
The solution is to do your signing virtually, something author Margaret Atwood tested a few years ago after growing tired of endless travel. And now that remote signing devices are available, letting you inscribe books in far-off locations without ever leaving your home, it's possible. (Granted, you have to have a bookstore onboard with the process so they can supply the other end of the device.)
If that's not doable, host an online meet-and-greet — on Facebook, for example — and offer readers the chance to send in their books for a personalized signing. Some authors request a check be enclosed to cover the cost of return shipping; some authors cover the cost themselves. Or, they can order the book directly from you via your website and when you ship it to them, you personalize it to them.
Please Share Other Ideas!
Tell me, out of all these possibilities … what do you find most appealing? What have you tried that hasn't been mentioned?
Looking forward to your feedback,