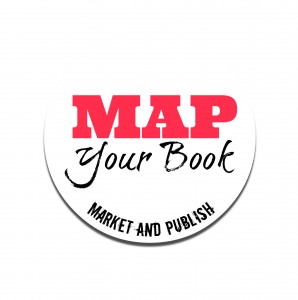 Dear Fellow Writer,
Book signings are about the only thing the Internet hasn't made easier for new authors. Everything else — from one-click publication to viral marketing to cultivating fan relationships — happens faster online.
That's why virtual book signings are gaining traction. But is that a good thing? Does it miss the whole point of what a book signing should be? Let's examine …
The Beginning of Virtual Book Signings
It started with celebrated Canadian author and poet, Margaret Atwood. In 2004, she came up with the idea of a remote robotic pen that would let her conduct book signings without being physically present. She founded the company Unotchit Inc. to make the idea a reality. The LongPen was soon born, designed so authors can be in one place while signing their books, in real time, in another location. Watch this to see the LongPen in action.
In 2006, Atwood hosted a signing at the McNally-Robinson bookstore in downtown Manhattan, which she attended virtually from London. But true to the nature of unpredictable tech glitches, the LongPen malfunctioned that day and eager readers had to leave their addresses so Atwood could sign and send them their books via snail mail.
Yet, it all worked out. That's because one of the functions of the LongPen is to get to see an author over a videoconferencing system as she or he signs a book. The video system worked that day in Manhattan. Some of the fans reportedly preferred that approach over being swept past a much-adored author in a swiftly-moving line, as happens at typical signings. Thanks to the video conference, it was more like a long Q&A session with the author than a three-minute fly-by.
Virtual Book Signings Today
That was 2006. Nowadays, the concept of a virtual signing is complicated by the fact that so many people purchase e-books over physical copies. That gives us the reverse problem. What's an avid reader to do if his favorite author is at a signing but the author's book exists only on that reader's tablet?
Seattle software developer Evan Jacobs came up with a solution. An avid reader himself, Jacobs attended an author reading in 2010. At the end of the reading, everyone was invited to have their books signed. But his copy of the book by the author at the reading was on his Kindle.
That prompted the launch of Kindlegraph in May of 2011, which eventually became Authorgraph in November of 2012.
Today, Authorgraph includes signed e-books from over 10,000 authors. Here's how it works: You start by searching for your favorite authors or books. When you find one, you click a button under the book called "Request Authorgraph." You also have the option to include a short message to the author.
Then, you wait for an email that tells you the author has signed your Authorgraph. The email will include links to download a PDF or an AZW version of the signature. (PDFs can be viewed in apps like iBooks, AZW versions can be viewed in Kindle apps).
To do the virtual book signing, authors draw their signatures in a browser window using a mouse. Or, they use their finger on a tablet (though there is a script font option if preferred). All Authorgraphs are meant to be personalized and customized for each reader who requests one. Here's an example of what an authorgraph looks like.
Once created, you can view your Authorgraph through whatever reading app or device you use to access your e-books. It doesn't get inserted into the e-book itself — think of it as more of a standalone document. Some passionate readers have whole collections of Authorgraphs.
Requesting an Authorgraph is free for readers. It's also free for authors, but they need to have a Kindle version of their books up for sell. The Authorgraph site gets commissions off any e-books purchased through the site.
Which Do You Prefer?
If you had the chance to get something signed by your favorite author, which would you prefer? The LongPen, physical signing? Or the Authorgraph, e-collectible approach?
To your author success,