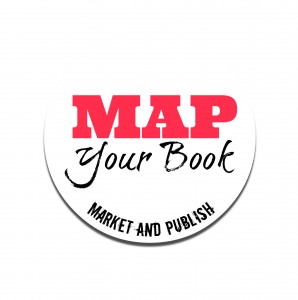 A virtual book signing refers to an event held online where you sign copies of your books, either paper or e-books, and interact with your fans.
The idea of a virtual book signing may sound a bit odd at first.
How exactly do you sign a book virtually? Doesn't it miss the whole point of what a book signing should be?
But on closer inspection, a virtual book signing is an excellent way to promote yourself as an author and have some fun doing it.
Let's delve into how virtual book signings got their start, and how you can get set up to do your own successful virtual book signing.
The Beginning of Virtual Book Signings
It started with celebrated Canadian author and poet, Margaret Atwood. In 2004, she came up with the idea of a remote robotic pen that would let her conduct book signings without being physically present.
She founded the company Unotchit Inc. to make the idea a reality. The LongPen was soon born, designed so authors can be in one place while signing their books, in real time, in another location.
Watch the video below to see the LongPen in action.
In 2006, Atwood hosted a signing at the McNally-Robinson bookstore in downtown Manhattan, which she attended virtually from London. But true to the nature of unpredictable tech glitches, the LongPen malfunctioned that day and eager readers had to leave their addresses so Atwood could sign and send them their books via snail mail.
Yet, it all worked out. That's because one of the functions of the LongPen is to get to see an author over a videoconferencing system as she or he signs a book. The video system worked that day in Manhattan.
Some of the fans reportedly preferred that approach over being swept past a much-adored author in a swiftly-moving line, as happens at typical signings. Thanks to the video conference, it was more like a long Q&A session with the author than a three-minute fly-by.
The Benefits of a Virtual Book Signing
Margaret Atwood had her first digital book signing in 2006. Since then, virtual book signings certainly haven't replaced in-person signings. Fans will always be excited to meet their favorite authors face-to-face.
But virtual signings also come with their own benefits.
1. Greater Accessibility for Your Fans
Not everyone can attend an in-person event for a variety of different reasons. It may be too far away for them to travel, or they can't come due to other personal circumstances.
Most of these barriers are removed when you hold a virtual book signing, and the number of people who can participate is much higher.
2. Easier to Organize than a Physical Book Signing
Holding a physical book signing can involve a lot of organization, such as setting up the venue for the signing, travelling to get there, and then covering the costs of everything.
Doing your signing virtually skips many of these complicated steps. Instead, you can set things up fairly simply from home, which we'll discuss in the next section, and then all you need to do is show up for the fun.
3. You Can Create the Event You Want
A virtual book signing comes with many more possibilities than a traditional, in-person event.
You can hold a joint event with other authors and speakers, which can be difficult to organize in-person around everyone's schedules. But online, this is far easier and can make a much more exciting event.
You can also include other elements that would be challenging at an in-person event, such as showing a video during the event, polling the participants, or offering a slide presentation.
How Can You Do Your Own Virtual Book Signing?
The LongPen still exists today, but the physical logistics of using it can be a barrier for many writers. It requires you to have the remote robotic pen in one location, while you're in another location. Finding a venue willing to set up and operate the robotic pen unit on your behalf can be a challenge.
If you're considering setting up a virtual book signing, you can discuss the option of using a LongPen with any potential hosts.
But if you're looking for a less complicated route, you have a few other options. Let's explore some other ways to do your own virtual book signing.
1. Host a Virtual Event
An excellent way to do your own virtual book signing is to host an online event.
Many different platforms allow you to host an event. If you have a Facebook account, you can easily set up a Facebook Live event for free. The Facebook Help Center has full instructions on how to set up your event, as well as how to invite attendees and promote yourself.
Crowdcast is another great platform for hosting your virtual book signing event. It's a completely browser-based platform, which means your attendees don't have to download any software to come to your book signing. This makes it easy for anyone to attend and interact with you throughout the event.
You'll also need a good microphone and camera to use during the event. It's recommended to get higher-quality external equipment for this, rather than using the default microphone and camera on your laptop. Your fans will be able to hear and see you better, which provides a more satisfying experience for everyone.
Once you've chosen your platform and equipment, and set the date, you can promote your event through your author social media channels and email, or at local bookstores and libraries. You may even want to do it in partnership with a local venue (like a bookstore), where they interview you during the event and promote it through their media channels.
When it comes to the event itself, you can decide what makes sense to include. You could give a short talk about yourself and the inspiration behind your book. You could read an excerpt from the book itself. Or you could just invite fans to take turns chatting one-on-one with you.
And that brings us to perhaps the biggest question of all – how do you physically sign books at a virtual book signing? You have a couple different options for this:
a) Sign and Mail a Paper Copy of Your Book
Before the event, you can make sure you have multiple paper copies of your book on hand. If you're self-published, you can order a batch of books from your printer. Or if you're working with a publisher, ask for a shipment of your physical books.
Then during the event, you can offer that anyone who buys your book through the event can have it personally signed by you on camera. They can chat with you and see you signing their book live. And after the event, you'll ship the signed copy directly to them.
This would also require that you have an ordering and payment system set up on your author's website, so your fans can order the books directly from you. If you don't have anything like this set up yet, you can consider the next option…
b) Sign and Mail a Personalized Note
Online services, such as Handwrytten, will allow you to create a handwritten note that they will physically mail anywhere in the world on your behalf. You can use a service like this during your virtual event and create a personalized message while you're talking to each person who attends.
Your fans won't be able to get your signature directly in their copies of your book, but they can get a meaningful keepsake of their virtual meeting with you.
2. Sign E-books Via Authorgraph
Nowadays, the concept of a virtual signing is complicated by the fact that many people purchase e-books instead of physical copies.
That gives us the reverse problem. What's an avid reader to do if their favorite author is at a signing, but the author's book exists only on that reader's tablet?
Seattle software developer Evan Jacobs came up with a solution. An avid reader himself, Jacobs attended an author reading in 2010. At the end of the reading, everyone was invited to have their books signed.
But his copy of the book by the author at the reading was on his Kindle.
That prompted the launch of Kindlegraph in May of 2011, which eventually became Authorgraph in November of 2012.
Today, Authorgraph includes signed e-books from over 10,000 authors. Here's how it works: You start by searching for your favorite authors or books. When you find one, you click a button under the book called "Request Authorgraph." You also have the option to include a short message to the author.
Then, you wait for an email that tells you the author has signed your Authorgraph. The email will include links to download a PDF or an AZW version of the signature. PDFs can be viewed in apps like Apple Books, AZW versions can be viewed in Kindle apps.
To do the virtual book signing, authors draw their signatures in a browser window using a mouse. Or, they use their finger on a tablet. Although, there is a script font option if preferred.
All Authorgraphs are meant to be personalized and customized for each reader who requests one. Here's an example of what an authorgraph looks like.
Once created, you can view your Authorgraph through whatever reading app or device you use to access your e-books. It doesn't get inserted into the e-book itself — think of it as more of a standalone document. Some passionate readers have whole collections of Authorgraphs.
Requesting an Authorgraph is free for readers. It's also free for authors, but they need to have a Kindle version of their books available. The Authorgraph site gets commissions off any e-books purchased through the site.
Summary
Doing a virtual book signing may require some creative thinking and trying different things to see what works best. But it also provides an excellent way to connect with your fans and get your name out there.
Whether you decide to host a virtual event, or sign e-books online, the internet provides a whole new world of possibilities for holding a successful book signing.
To your author success,