Want to Know More About Careers for Freelance Writers?
Contact us and we'll steer you in the right direction!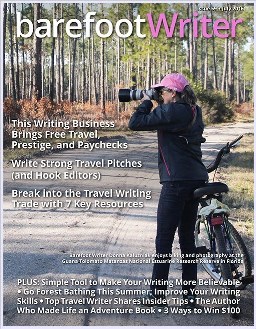 Whether you have a question about club membership, or need help with something else, feel free to contact us anytime…
Call Us
Call our Member Services Office and they'll be happy to assist you:
Ph: 866-879-2924
Ph: 561-278-5557
We are available from 8:30 AM to 5:00 PM Eastern Standard Time.
Mailing Address
Barefoot Writer is published by American Writers & Artists Institute (AWAI). Please contact us via their main office at:
220 George Bush Blvd, Suite D
Delray Beach, FL 33444 
Looking to Submit an Article or Spec Proposal?
Please see our submission guidelines.
Need more info?
Contact AWAI's Member Services at www.awaionline.com/contact, or fill out the form below and we'll get back to you within two business days: