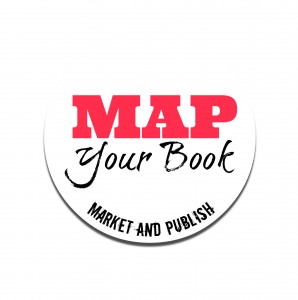 Dear Fellow Writer,
Today I want to talk about the advantages of having an author assistant. We've covered different ways virtual assistants can help with book promotion. We've even talked about how virtual assistants can help you get your book published, if you're not there yet.
An author assistant takes those tasks one step further. Think of them as a virtual assistant crossed with a personal assistant. And on top of that, they only offer services to authors.
Are you intrigued yet?
I'd never heard of this specialized branch of assistant-ship till recently. And even though I've toyed with the idea of getting my own virtual assistant, I've never taken the plunge.
But an author assistant? Someone who understands the unique needs of writers and authors and people who want to publish and creatives who scare easily when it comes to heavy admin work?
I feel like I can't raise my hand fast enough. I'm in. And my book isn't even published yet!
But, if you're where I am, that's a good thing.
If you can get your platform up and running before your book comes out, you'll be that much more ahead of the curve. Except that getting your platform up means launching your website and getting your social media accounts in order and making connections with other authors, plus maybe researching editors and publishers … all of which sounds daunting if you're still knee-deep in massive edits, or even still writing your first draft.
That's where your author assistant comes in.
In most cases, an author assistant is also someone who loves to read. So, much like expanding your platform on Goodreads where you're directly tied to book lovers most likely to appreciate your work, an author assistant brings a higher level of scrutiny and support to the art of book creation.
Author assistants are also more likely to be intimate with the book world. They know about the best book blogs. They've probably attended a few book-lover conferences or author signings. They might have even done work for some of your favorite authors!
Top Author Assistant Services
After scouring different author assistant websites, here's a list of common services offered:
Website setup and design
Social media account setup
Blog posting (some will even write your blogs for you)
Organizing a blog tour
Contest setup and brainstorming for contest ideas; sending out prizes
Beta reading and plotting assistance
Manuscript formatting
Press release distribution
Annual calendar creation for events and book releases
Bookkeeping and expense tracking
Email management
Booking ads and other promotional sources
Street team creation and management
Newsletter distribution
Personal errands and tasks
Fees are across the board. Some charge a minimum number of hours each month (anywhere from four to 10 minimum hours) at $40 per hour and up. Some author assistants ask for a monthly fee, and one even provides services based on an annual membership fee.
To find a good author assistant, start by doing an online search for that term. You could also add the genre you write in to your search, but I noticed in my own research that many author assistants help authors across genres.
Once you find someone you're interested in, investigate a bit and see if that person is also on Twitter or LinkedIn. Check to see whether they have updated content within their accounts. Many author assistant websites I came across had not been updated for a few years. You want someone who's on the ball and up with the times, so keep an eye out for current topics and information.
Have you worked with an author assistant before? Have you worked as an author assistant? Share your experience below, please!
To finding the right author assistant for your book!