The Barefoot Writer Editorial Team is Committed to Showing You How to Become a Freelance Writer and Make a Great Living
Our philosophy is simple: To show you the easy way to pursue writing — for money, for freedom, for pleasure, or for whatever reason that motivates you. Whether that means learning how to write for social media, how to become a copywriter, or how to market your own fiction writing, we can show you the way.
Our team is backed by twenty years of experience in the paid writing industry. We're connected with hundreds of writers who make a great living writing where they want and when they want. We've shown people from all backgrounds, regardless of age, location, or previous experience, how to create the writing life of their dreams.
So welcome to our site, and if you have any questions please don't wait another second—contact us and we'll be happy to point you in the right direction!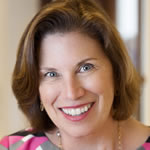 KATIE YEAKLE, Co-Publisher of Barefoot Writer Magazine, has spent over 30 years in the world of direct marketing and publishing in the roles of copy editor, editorial coordinator, product manager, fulfillment supervisor, marketing manager, and publisher. Recognizing the industry-wide need for talented copywriters who can deliver copy that sells, she helped establish American Writers & Artists Inc. (AWAI) with co-founders Paul Hollingshead and Don Mahoney in 1997, created to show people all the opportunities for writing for money and specifically, how to become a copywriter.
Today, as Executive Director, Katie oversees AWAI's 70+ programs designed to help people turn their passions into writing careers.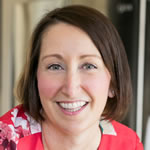 REBECCA MATTER, Co-Publisher of Barefoot Writer Magazine, is also the President of American Writers & Artists Inc. (AWAI), the world's leading trainer of direct-response copywriters and graphic designers. A marketer with over a decade of experience in publishing and direct-marketing, Rebecca has spearheaded successful million-dollar campaigns for countless products, both online and off, and has spoken and written on topics ranging from getting and working with clients to successful web marketing strategies to countless approaches to writing for money.
Rebecca recognizes the tremendous opportunities available to people who know how to write and market effectively on the web. She's dedicated herself to keeping AWAI members ahead of the curve… and in demand… by creating cutting-edge programs on the most marketable web skills today.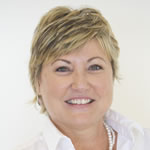 SANDY FRANKS, Senior Copy Chief, brings two decades of publishing experience to the table. She has hired countless copywriters and overseen numerous successful promotional campaigns. Sandy has worked with such well-known authors as Dr. Atkins, Matt Lesko, Addison Wiggins, and Bill Bonner.
Sandy has over 25 years of publishing and marketing experience, including notable time spent at Agora Publishing. She is the founder of the Women's Financial Alliance and is proud to now be serving as AWAI's Senior Copy Chief.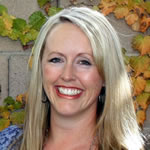 MINDY MCHORSE, Executive Editor, is a professional freelance copywriter who gets paid daily to follow her writing passion. Through her work with Barefoot Writer, Mindy is dedicated to helping new and experienced writers find freedom through becoming freelance writers who are paid well. She also writes for clients in the biz-opp, alternative medicine, and self-help world. Mindy was the original Reality Blogger for the Wealthy Web Writer and chronicled her real-life journey of going from $24K to six-figures in just one year as a freelance writer.
With three small children, Mindy considers herself a full-time mom who is lucky enough to make a living on the side doing what she loves: Writing, often with her three Cavalier King Charles Spaniels by her side, from sunny New Mexico.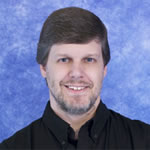 MIKE KLASSEN, Lead Graphic Designer of Barefoot Writer Magazine, is a freelance graphic designer and consultant. Like many Barefoot Writer members, Mike wanted something more than the typical 9-5 job. He started his freelance career as a writer in 2003 after being inspired by AWAI's Six-Figure Program for Accelerated Copywriting and Peter Bowerman's book, The Well-Fed Writer. But a request from a potential client led Mike to explore design as an add-on service. He enjoyed it so much, he made the move from writing to design in 2005.
Mike has been the designer for Barefoot Writer since the magazine started in 2011. He lives with his wife and two children in Washington State. More often than not, Mike does work barefoot, but reserves the right to wear socks during the cold, Pacific Northwest winters.