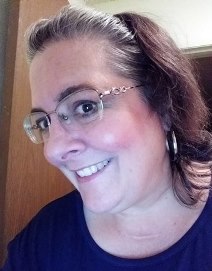 Congratulations to Alecia Ramsey for Winning the November 2019 Barefoot Writing Challenge! (Your $100 prize is on its way!)
The challenge was to write an essay that answered this prompt:
What membership, group, or organization has made the biggest difference in your life or caused you to change in a way you're proud of?
Alecia shared the touching story of her inner transformation after she connected with a tribe of fellow "weirdos." Enjoy her winning submission:
---
I never had a high opinion of myself. Following some childhood trauma, I was considered an outcast by my peers and wasn't able to make many friends. There must be something wrong with me, I thought. Why would anyone value me?
It sounds strange, but Fate looked kindly upon me when my godmother died. At her funeral, I reconnected with a childhood friend who told me about an organization he belonged to. A history buff, I was intrigued by the notion of a society of like-minded people.
After some research at home, I found my local chapter of the Society for Creative Anachronism and decided to join them at a local event. I found knights in not-so-shiny armor, archers, artists, merchants, and a lot of weirdos dressed in clothing from a bygone era.
I had finally found my tribe.
People I didn't know befriended me, taught me archery, invited me over to teach me how to make medieval clothing of my own, and showed me how to do all sorts of crafty things. They made me feel included. I no longer felt like an outcast.
These new friends actually wanted to hear my opinions. They helped me feel like I finally belonged somewhere. They guided me, encouraged me, and helped me shed my self-loathing. Underneath, I found a woman who had worth, who had value, who had talents and skills she'd never known existed.
Over the past several years, I've discovered I have a knack for organization and management. Not long after joining the group, I took on a role no one else wanted: I became the autocrat for our big summer event.
I didn't know what I was doing. Eagerly, I researched past events, assigned duties to group members, coordinated the activities, and figured out how to manage everything. I even had to overcome some fears, such as talking to outside people, reaching out to vendors, and arranging services.
We greeted over 400 people that weekend. In fact, I had such a blast running the event despite my fears and stress that I volunteered to do it again for two more years.
I was afraid of messing up and letting my friends down, so I reached way down deep inside myself for strength and courage I never knew I had. It's funny, but once I found out how deep I could reach, the next time I didn't have so far to go. Now, each time I reach, it gets easier and easier to find what I need.
Since then, I've taken on a lot of roles in my group. I've been assistant treasurer, archery marshal, newcomer liaison, and chief cook and bottle washer. Literally. I started a subgroup on medieval food and cooking, and seem to have become the go-to food person for my group. I belong.
This quiet, neglected caterpillar has transformed herself into a beautiful butterfly who's not afraid to soar and reach her full potential.