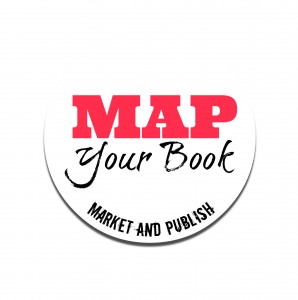 As an author looking to market your brand, is a book signing worth it?
Author book signings come with their own advantages and disadvantages. You'll need to consider both sides before deciding if this is the best choice for you.
Traditionally, a book signing is an event hosted by a bookstore or a library where the author of a featured book (or books) attends to sign copies of their book. Sometimes the author also does a reading from one of their books, or holds a Q&A session.
At the end of the event, the author sits and signs books for fans in attendance. Fans typically bring their own copies of the book, or purchase a book while at the event.
Some fans bring other materials to be signed as well, such as bookmarks, photos, or posters of the author or book.
Advantages of a Book Signing
When done right, a book signing is an excellent opportunity to build your author marketing platform and have some fun doing it.
Let's start by looking at what a book signing can do for you.
1. Provides Publicity and Exposure
Book signings help grow public recognition of an author. They're a great way to get your name out there and introduce people to your books, or encourage existing fans to interact with you.
A book signing makes an author accessible to readers in a way not possible at more formal events, like speaking engagements. And this can be a good incentive to get people to come to the book signing and spread buzz about your work.
2. Can Increase Book Sales
Most of the time, a book signing is more than just the chance to get publicity. At well-attended events, many copies of an author's book, or books, get sold.
To encourage sales, you can also offer a special discount on your book for attendees. Or if you've written a few different books, you could offer a deal for anyone who buys multiple books.
This will help boost book sales, as well as provide a benefit for fans who came to see you.
3. Raises the Value of Your Signed Books
Book signings are popular among book collectors because an author's signature increases the value of those books.
For dedicated fans, having an author's signature plus a personalized message adds personal value.
From an author perspective, it could be beneficial to sign book copies for future sale, under the assumption that readers will perceive those books as more valuable. Plus, a signed book can't be returned to the publisher for a refund.
I've met authors who go into bookstores, find copies of their own books, sign the first page, and then sneak out of the store hoping they've left a nice surprise for a future reader. I can imagine this would be a real treat for a fan of theirs browsing the store.
4. Lets You Connect with Your Fans
Of course, book signings are a way for authors to connect personally with their fans and answer questions. A successful event means interacting with readers, hearing their feedback on your work, or letting them know what you're planning next.
A book signing is an excellent opportunity to meet your fans and create new ones, and it can be one of the most rewarding experiences of being a writer.
It can also be a very satisfying experience for your fans. It's exciting to talk to an author you admire and have them sign one of your favorite books.
5. Supports Your Book Signing Host
The library or bookstore that hosts your book signing also benefits from the event.
All the readers who come to interact with you are also potential customers. After the book signing, they're likely to browse through the rest of the library or store and pick up a few more books or other items.
It also gives the host some publicity and gets their name out in the community. A book signing can be a win-win for everyone involved.
Disadvantages of Doing a Book Signing
Overall, the biggest disadvantages of book signings are the potential costs and logistics of the event.
Major book publishing firms plan and fund book signing tours for their authors, which often cost many thousands of dollars. But if you self-publish, or publish with a small firm, you can still do book signings—just at a lower cost.
You may need to spend some time or money to promote the event. But if you're actively growing your reader fan base and connecting with them on a regular basis, then it's entirely possible to get the word out on the cheap.
You'll also still have to do the work of communicating with potential bookstores and libraries to schedule a date for the event. Although, you have the upper hand as both outlets love authors and will be interested in working with you to create a fun event.
Other expenses you might want to consider include a large promotional poster for your book to prop up next to you at the signing table, and maybe some swag, a candy bowl, or other free stuff that lures people to you.
You may also need to cover other incidental costs of the book signing as well, such as renting the space or any equipment needed. Make sure you discuss these details with your host prior to the event so no one has any surprizes.
And you'll likely have to cover your own cost for travel to and from the venue. This could get expensive, and perhaps complicated, depending on how far it is from your home.
A good option to avoid the expense and hassle of travel is to have a virtual book signing. You'll still need to deal with some equipment logistics for a virtual signing, and you'll miss out on the face-to-face contact with your fans. But it makes holding a book signing easier and more accessible to everyone.
Should an Author Do a Book Signing?
I'd say it's worth a test no matter what. Once you have your book published and you've established a decent amount of cred (meaning numbers in the hundreds on your social media platforms and at least ten favorable book reviews on Amazon)… then go for it.
Everyone functions differently when it comes to promoting their work. Some authors will love meeting face-to-face with their fans… others, not so much.
But you won't know which group you fall into till you try it. So go ahead… and let me know how it went, or whether you're excited to try the approach.
To your book signing success!