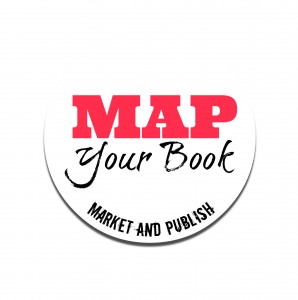 Dear Fellow Writer,
As an author looking to market your brand, is a book signing worth it?
Let's start by looking at what a book signing can do for you.
Traditionally, book signings are events hosted by bookstores or libraries. The author of a featured book (or books) attends, sometimes does a reading from one of his or her own books, and sometimes sits for a Q&A session.
At the end of the event, the author sits and signs books for fans in attendance. Fans typically bring their own copies of the book, or purchase a book while at the event. Some fans bring other materials to be signed, such as bookmarks, photos, or posters of the author or book.
Benefits of a Book Signing
Book signings are popular among book collectors because an author's signature increases the value of those books.
For dedicated fans, having an author's signature plus a personalized message adds personal value.
From an author perspective, it could be beneficial to sign book copies for future sale, under the assumption that readers will perceive those books as more valuable. (Plus, a signed book can't be returned to the publisher for a refund.)
I've met authors who go into bookstores, find copies of their own books, sign the first page, and then sneak out of the store hoping they've left a nice surprise for a future reader. I can imagine it would be a lovely surprise to someone who adores that author … assuming the reader doesn't worry it's a fake signature. (But then, who would do that?)
Most of the time, a book signing is more than just the chance to get an author's signature. At well-attended events, many copies of the author's book get sold. Signings also prompt a spike in public perception of authors.
And of course, book signings are a way for authors to connect personally with their fans and answer questions.
Should a New Author do a Book Signing?
Major book publishing firms plan and fund book signing tours for their authors, which often cost many thousands of dollars. But if you self-publish, or publish with a small firm, you can still do book signings—just at a lower cost.
It really all goes back into your marketing platform as an author. If you steadily grow your reader fan base and connect with them on a regular basis, then it's entirely possible to get the word out on the cheap. Other expenses you might want to consider include a large promotional poster for your book (to prop up next to you at the signing table) and maybe some swag, a candy bowl, or other free stuff that lures people to you.
You'll still have to do the work of connecting with potential bookstores and libraries to schedule a date for the event. But you have the upper hand in the fact that both outlets love authors. Plus, your visit brings them free advertising and possibly revenue.
I'd say it's worth a test no matter what. Once you have your book published and you've established a decent amount of cred (meaning numbers in the hundreds on your social media platforms and at least ten favorable book reviews on Amazon) … then go for it. Everyone functions differently when it comes to promoting their work. Some authors will love meeting face-to-face with their fans … others, not so much.
But you won't know which group you fall into till you try it. So go ahead … and let me know how it went, or whether you're excited to try the approach.
To your book signing success!