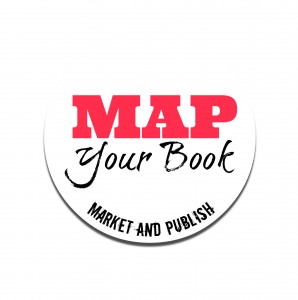 Dear Fellow Writer,
Think you want to start an author street team? It's a smart move, considering it's relatively free and easy and connects you with fans.
But it's not a smart move if you're just looking for free publicity and don't really want to engage with your readers.
Assuming that's not the case, here are some ways to build your own enthusiastic author street team.
How to Launch Your Street Team
Building your street team is really just as simple as getting the word out.
So you can announce it on your website, through social media, in a podcast or interview, at book signings, or even in the acknowledgements section of your book.
Author Bella Andre has a dedicated webpage on her author site that invites readers to join. She provides a link to her private team Facebook page and explains what members get to enjoy. She also talks about what the street team does for her — which is a move I applaud. Plus, it's a way to make your readers feel useful. (See Bella Andre's author street team page here.)
Here are some important steps to take to make sure your street team hits the ground running:
Give your street team a name readers can identify with
Provide an outline of what you're looking for in a street team member (do they have to be avid fans of all your books? Is it okay if they've only ever read one of your books?)
Set guidelines, like what readers can expect and what you'd like in return
Set boundaries that explain what kind of access members get to you and what their privileges are
Add a page to your author website that explains all street team details, and then share that page over your social media channels
Ask someone to manage the group on a daily basis (you could do this, but you also need to be protective of your writing time. Consider hiring a friend or an author assistant for this position)
Why Would Someone Want to Join an Author Street Team?
The best reason to join a street team is because you adore an author and his or her books. It also means a lot to fans to get to know a favored author better, or to be allowed into that author's creative process.
Some authors send new group members a physical welcome packet full of author swag, like bookmarks with their photo and tagline, free books, something signed by them, a magnet with book cover art, etc.
How to Engage Your Author Street Team
Once you've laid the groundwork for your author street team, it's time to start engaging. Here are a few ways to do that:
Monthly or quarterly group chats with you answering questions
Votes on cover art
Contests and giveaways
Advance reading copies (copies of your book that you share before your publication date)
Personal photos and info about your life (e.g., a photo of you playing with your dog … it may not be something you'd share in an "official" photo, but it's a tasteful, friendly way for your fans to get to know you better)
Insider information on things that inspire you to write, or stories about inspiration behind your current books
Private access to you before or after book signings at book stores or conferences
Requests for feedback on unpublished scenes and undeveloped characters
Sharing bonus scenes
Badges for readers to post on their own websites that designate them as street team members to particular authors
If you have misgivings about creating a street team, try it out anyway. It's common for those of us on the other side — the authors — to worry no fan (besides your relatives) out there could ever be interested enough in your work.
Plenty of authors feel this way, and so they're shocked when five people want to join … then another 10 … then 30 more.
On the flipside, know that not everybody who signs up to be part of your street team will be as dedicated to you and your books as you might hope they are. Some fans could be crazy for you. Some fans might sign up out of curiosity more than anything else. Over time, chances are good only a small group of your fans will stay active and committed. And that's okay.
To the thrill of connecting with your fans,