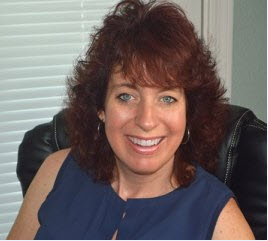 Congratulations to Karen Van Cader for Winning the September 2016 Barefoot Writing Challenge! (Your $100 prize is on its way!)
The Challenge was to write an essay that answered this question:
If you could only rescue one thing from your house in the midst of a terrible fire, what would it be? (Excluding people and pets — assume they're all safe!)
Karen kept us guessing until the end of her intriguing and unique essay. But once we found out what she'd save in a fire and why, we were enchanted. Enjoy her story…
---
Shipwrecks, Silliness, and a Serious Fire
She's been with me for over two decades now. She has been one of my most loyal, trustworthy companions who has been there through the good, the exhilarating, the bad, and the heartbreak.
We have been on so many adventures together.
One of our favorite adventures was diving into one of the Seven Wonders of the Underwater World, the Red Sea. How thrilling it was to explore one of the most legendary shipwrecks, the SS Thistlegorm. We were on a World War II ship that carried machine guns, torpedoes, locomotives, and even trucks while planes dropped bombs overhead. It was surreal.
Then there was that magical, silly castle we traveled to. Could you imagine dancing on a purple elephant, making life-sized cities out of gumballs, bouncing on house-sized trampolines with kangaroos and chimpanzees, and jetpacking around cotton candy mountains and through marshmallow valleys? It was so much fun!
We also met some of the greatest, most inspirational people who ever lived.
There was Princess Diana. Boy, she truly displayed sophistication, beauty, and heart at so many levels.
There was Lucille Ball with her razor wit, glamour, and that red hair! Did you know that she dyed her hair blond at one point to pursue acting and modeling in New York?
There was also Mattie Stepanek. A boy who achieved more in thirteen years of his life, way more than most people do in eighty years, even while battling the Dysautonomic Mitochondrial Myopathy that eventually took his life.
We also experienced heartbreak together.
After twelve years of Mugsy sitting by our sides, interrupting our work with her bark because of that taunting squirrel, jumping on us with excitement as we walked in the door, and that melt-your-heart look when she was in trouble — a year ago, Mugsy was laid to rest.
If I could only rescue one thing from my house in the midst of a terrible fire, knowing all people and animals were safe, what would it be?
It would be Maggie.
Though Maggie looks like any other ordinary sterling silver ballpoint pen, she is anything but "ordinary."
Maggie was given to me by my beloved grandparents for my sixteenth birthday. Attached to the pen was a note from Gram and Gramp.
"Pursue your dreams, let your imagination fly, believe in yourself and you will become an amazing success!"
Maggie and those words changed my life forever!