Congratulations to Alicia Strickland for Winning the October 2022 Barefoot Writing Challenge! (Your $100 prize is on its way!)
The challenge was to write an essay that answered this prompt:
Tell us the story of the best costume (Halloween or otherwise) you ever donned. Why did you love it? Why did you choose it?
Alicia told a sweet story about a costume that brought her out of her shell and helped her realize a dream. Enjoy her inspiring essay:
---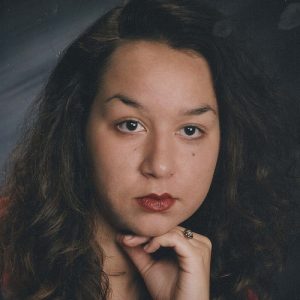 By Alicia Strickland
My favorite costume? That would have to be as the Wicked Stepmother in my school's production of The Glass Slipper.
I think the reason I loved the costume so much was because it was the first time I did something completely out of character. As a shy introvert, getting up on stage to audition for any part wasn't my style. I was a closet thespian — I only dreamed of being an actress. I never would've had the courage to live out my dream if our school's drama coach, Jane, hadn't overheard me and another girl reading the script we found in her desk.
Well, as a closet thespian, I can't read without acting out what I'm reading, and Jane was listening.
She got me alone and told me to audition. "I was impressed by what I heard, Alicia. The part is yours, but I need you to audition to be fair to the other kids." So I worked up the courage to get on that stage and try out.
The part was mine.
And, together, Jane and I decided on my costume. My costume! I was living a dream every time I was in dress rehearsal. I became Jane's living doll as she carefully applied my "wicked" makeup, giving me hard frown lines and wrinkles. And she enjoyed doing up my long hair in a Gibson tuck, then spraying it unmercifully with gray hairspray so my hair wasn't just "old" but a sticky mess!
As to the costume itself, well, that was my mom's department, and she enjoyed it. She loved to sew, and she was excited to get the chance to make my first on-stage costume. I remember going to the local fabric store and choosing the right pattern for the Victorian-era story. And we had so much fun choosing the black taffeta for my skirt and the layers of tulle for the underskirt that gave the shapeless taffeta some needed "oomph."
My mom and I also shopped for the right Victorian-styled blouse and heels. Since the Wicked Stepmother was a widow, everything I wore had to be black. And it's not that easy to find black Victorian blouses in the springtime!
But we managed to find a beautiful long-sleeved blouse with mutton sleeves and a high collar — exactly in keeping with that era. The crowning touch was the large cameo brooch I wore at the collar — again, perfect for a woman who had some money (even though Cinderella never saw any of it).
When I got into costume, I became the Wicked Stepmother. My taffeta swooshed with every step and sweeping curtsey I made to the queen and Prince Charming. My gray hair, frown lines, and wrinkles were an extension of my hardhearted persona. And the black fan I used to fight off the vapors was an inspired touch!
I loved that costume simply because it brought a shy introvert out of her shell and let her realize her dream of being on stage.