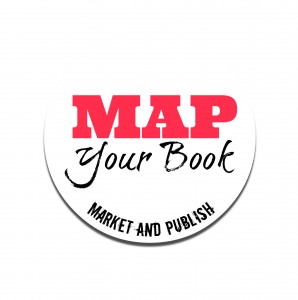 Dear Fellow Writer,
We've been talking about email lists as a vital part of your author marketing platform.
So today, I want to share 10 ways emails lists for authors are key in achieving the goals you set for your book.
Below, you'll find a list of different types of content to send out to the names on your author email list. Take a moment to think about how each kind of message could complement your individual author marketing platform.
10 Types of Content to Share with Your Author Email List
Events: If you plan to sign books at a conference or bookstore, or if you'll be involved in any speaking events or presentations, use your list to let your readers know about it.
New Releases: Fans of your writing will appreciate being the first to know when your next book is coming out.
Advance Information: You can nurture your relationship with your most devoted fans by sharing privileged information. This might include a sneak peek at your cover design, the synopsis for your next book, or where to go to see your book trailer.
Bonus Content: Who doesn't love a bonus? Popular types of bonus content to share include short stories, essays, poems, interviews, journal excerpts, or articles related to your book topic. Some authors even generously promote the books of other authors they favor.
"Thank You" Bonus Content: An alternative to the bonus content strategy is to offer bonus content as a thank you to your readers after they buy your book or share your message. Popular fiction author Jennifer Armentrout has been known to share bonus chapters with her thousands of reader fans. Meaning, she'll write a bonus chapter that wasn't included in the original book, and most likely will never be. She's clever about how she does it, too, sharing bonus chapters with fans as a thank you after they pre-order her next book. You can bet her pre-order numbers get a terrific boost thanks to this strategy!
Contests: If you plan to host giveaways or writing contests, your email list is a great way to announce the competition and any related awards.
Reading and Entertainment Recommendations: Offer your readers weekly or monthly tips on entertainment. You can suggest they read certain books, watch certain movies or television programs, or even visit the theater for specific shows you've enjoyed.
Insight into Your Writing: Many avid readers relish knowing just how an author comes up with ideas or plotlines or characters arcs. Share the story of how different elements of your book came about.
Glimpses into Your Life: Reader fans often want to know more about the authors they admire. Share stories of your home life or tales from your childhood. Share the funny thing your spouse did the other day or things your children say that make you laugh.
Appreciation: At the end of the day, your readers will be the reason your book is a success. So any chance you get, make sure you tell them you're grateful they've taken the time to purchase and read your book. Talk to them with sincerity and be sure you voice your gratitude more often than you tease your upcoming releases.
Whatever you share with subscribers to your author email list should complement your brand and overall message as an author. Feel free to mix up the type of content you share, but stay consistent about the frequency of emails you send out.
To your author email list success!