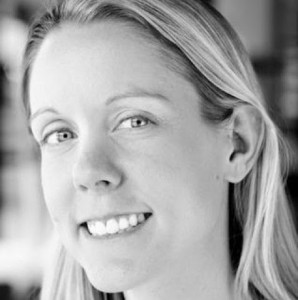 By Lori Allen
My grandmother just found one of my wedding pictures in a frame at Ross, the department store.
And a few months ago, my aunt in Canada found a separate picture of us in a frame at The Dollar Store.
My husband and I have also seen our faces on credit card reward ads… wedding planner web- sites… honeymoon websites… magazine covers…
How did my wedding photos end up in those unlikely locations?
It's a simple story. And one that illustrates an easy-to-enter Barefoot Opportunity that you can tackle to make some extra cash on the side or create a lucrative new career.
I had stock photographer Shelly Perry photograph my wedding in Paris more than four years ago. And then my husband and I signed model releases so that she could sell our pictures on iStockphoto.com.
It's exciting for me to see my wedding pictures on magazine covers and websites. It's exciting for my family to walk into a department store and see my face looking back at them from the shelf.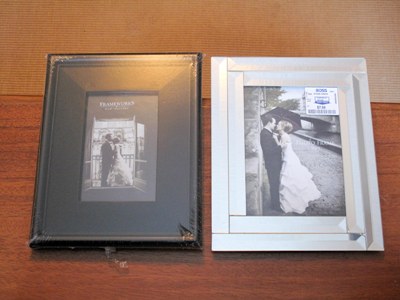 But it's even more exciting for Shelly to know that photo buyers around the world liked her picture enough to buy it and use it to sell their product.
In fact, from the 99
photos of our wed
ding that were accepted by the stock
photo site (a variety of shots, including 
portraits in front of the Eiffel Tower, as well as close ups that could have been at any wedding), Shelly estimates she's made around $6,000 in royalties.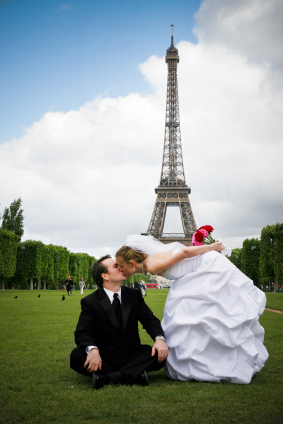 Thousands of people bought and downloaded her photos. And that was for just a day's worth of work. (As models, we didn't receive any money – just the thrill of seeing our photos published. As the photographer, Shelly is entitled to any payments from stock sites.)
Shelly has many stock photos for sale – not just of my wedding. Her shots have been in Oprah's magazine, on the American Music Awards, and countless other places. If she stopped taking new photos today, she would still bring in about $2,000 a month in passive income – that's how much she makes now from the photos she has for sale on stock sites. And several other stockphotographers I know make enough to pay their mortgage payment, travel expenses, fund their retirement, and more.
Anybody can sell stock photos. You don't professional experience or fancy equipment (a digital point and shoot is fine). You don't need professional models. Or a studio.
That means you could turn your snapshots into cash, even if all you've ever take are family photos.
There's certainly plenty of room for newcomers. More than 16,000 photos are published in U.S. print media each day. Most of those photos are taken by freelancers. And stock photo agencies are constantly on the lookout for new talent, especially for online. Websites, ebooks, email newsletters… they all need stock photos, and more every day as the Internet grows.
Stock photos aren't restricted to weddings either, of course. You could sell photos on your next vacation. Of your kids on the playground. Of a beautiful nature scene on your next hike. Your dog playing in your backyard.
Check out all the categories on iStockPhoto.com to get an idea of the variety of stock photos that sell.
Then, when you're ready to try it yourself for extra cash, check out our Turn Your Pictures Into Cash program. It has all the step-by-step instruction you need to make money from your photos, including video instruction on how to work your camera and get the creative photo effects you want.