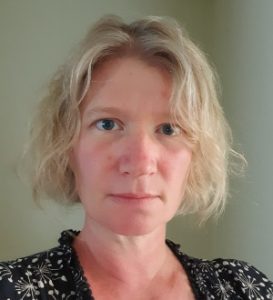 Congratulations to Rananda Rich for Winning the February 2021 Barefoot Writing Challenge! (Your $100 prize is on its way!)
The challenge was to write an essay that answered this prompt:
Write a joy letter, thanking someone who did you a kindness. (Note: A joy letter is like a love letter, but expresses joy instead of love.)
Rananda shared a story with a twist about how accepting a friend's request changed her life in an unexpected way. Enjoy her winning submission:
---
Dear C,
Remember New Year's Eve 2001? I came to J's apartment overlooking the harbour to watch the fireworks. You were her friend from the bank. I found a photo of us all from that night, young, skin glowing from sunburn and wine.
You and I became friends, had lots in common, aspiring writers, raised in exotic locations. Remember how we'd meet up? Even though I knew you were in love with someone else.
You showed me your novel and talked about becoming a writer. I was jealous, because your book was brilliant.
You read something I wrote and said, "Yes, but what's the point." Your words ever ringing in my ears when I sat down to write coincided with me hitting Pause. Other things were happening in my life then too.
A year passed. We caught up often. You were still in love with that girl.
One day you invited me to go on a group sailing weekend.
By this time, I was a workaholic, trying to recover from losing my father a few months earlier. I allowed the hours of every day to be consumed with spreadsheets, reports, deadlines, three billion coffees, and not enough time to think. Even on weekends.
I didn't want to go sailing. I wouldn't know anybody, preferred to work. If I went, you said, the cost of the weekend decreased for everyone. It still seemed expensive, but I wasn't spending my money on much, except three billion coffees a day.
I said yes. You picked me up in your old car.
A man and a woman were arguing when we got to the boat. I assumed they were together, didn't take much notice. A couple of sailor types boarded. I spotted a heavy biker guy smoking on the pontoon. He was more my style. The arguing man stopped arguing long enough to tell me where to stow my stuff.
Under sail, in the fresh, brisk breeze of autumn, all thoughts of work and sadness were blown away.
We moored up that night and swam and drank and barbecued. Late in the night, I started talking to the arguing man. He had mellowed in the dusk and with red wine. I stroked his bald head. It felt strange, nice. He leaned over. Kissed me. When I looked up, I caught your eye in the darkness where you sat with the others. You nodded.
We returned the boat the following afternoon. The arguing man asked for my phone number.
On the drive home, you said, "So, the skipper, eh?" I laughed, preparing to wrap the weekend up as a pristine, untouchable, once-in-a-lifetime memory. Grateful it had happened.
I married that arguing man three years later.
I guess you and I lost touch. You published a true crime book. I read it. It's excellent. I listened to your author interviews. I started writing again, professionally now. But that wasn't your kindness. Your kindness was including me on that sailing weekend. It changed my life.
Thank you, C.
R