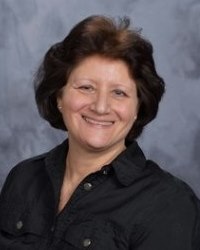 Congratulations to Pat Casello-Maddox for Winning the February 2018 Barefoot Writing Challenge! (Your $100 prize is on its way!)
The Challenge was to write an essay that answered this question:
What was your favorite toy growing up?
Pat painted a rich picture of her childhood from the seat of her favorite toy… enjoy her winning submission:
---
Life (and Copywriting) Lessons from My Favorite Childhood Toy
I grew up in a simpler time. Kids explored every day.
And headed home for dinner when mom called or the porch bell rang.
We did not worry about Amber alerts. Or strangers. We all knew each other. Women dried laundry in the sun. And men tuned up their cars. We could safely swim the lake alone. Or play games in the local schoolyard.
My favorite way to explore was also my favorite toy – my bicycle. Although I did not know it then, it taught me a lot about life – and the copywriting business.
I learned to ride with my father holding on the back of the seat. He would run beside me (no training wheels for me). He let go when I was steady. And had stopped paying attention to him holding me upright.
I rang my bell and pedaled faster. Red streamers flew out from the plastic handle bars. I felt happy and excited. Trying. Failing. Learning. That was part of the fun.
I finally reached my goal: the end of the block. All it took was the stubborn will of a young child. And basic things, like practice, mentoring, confidence and time.
My bike also taught me about being present to the task at hand. Riding on a street with cars or a big hill required focus. Not paying attention meant getting my right ankle caught in the back tire while seated behind my best friend (a painful sprain I will never forget and never repeat!).
And the special places I could go with my bike were endless. Snatching sunfish under the dock at the lake. Playing kickball with the young kids in the neighborhood. Observing (and sometimes catching) the wonderful, wild animals in the marshes and farmland.
My bicycle adventures taught me about money, value, and entrepreneurship, too. I would do my chores. Then take my allowance and ride over to my neighbors' penny candy store. Talk about knowing your market. Boy, did they do business.
I carefully chose my favorite sweets, leaving enough to add more streamers to my bike. Plus added some change to my piggy bank. And tucked a dime away for the ice cream truck's Dreamsicle.
My favorite toy provided adventure and fond memories. The plump toad from the marsh which helped my mother's garden grow. The orphaned duckling I saved and napped with in the afternoons. The nest of small garter snakes we thought were pretty worms. (My mother was a patient woman.)
My bicycle taught me many useful life, and copywriting, lessons:
Explore alone and with those you trust
Be patient, focused, and persistent
Discover new things on a daily basis
Practice, fail, and improve to excel
Be happy and create memories to cherish
Now I face the adult adventures of building a business. Time to go for another ride.
Explore. Get help. Learn and have fun. It's child's play.