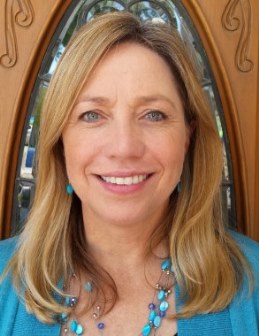 Congratulations to Leisa Pacifici for Winning the May 2016 Barefoot Writing Challenge!
(Your $100 prize is on its way!)
The Challenge was to write an essay that answered this question:
What is something that is continually undone in your life?
Leisa candidly wrote about an undone dream and finally vowed to start moving forward with it. It motivated us — we hope it does the same for you! Enjoy her winning submission:
---
"Hmm… that seems like a fairly obvious question," I commented to myself as I glanced around my office, thinking about what is continually undone in my life. On my desk, next to my computer, is a small stack of undone tasks: mail to be opened, paid bills to be filed, and my constant companion — the "to-do" list. I always seem to have a little continuous pile of undone business on the corner of my desk.
Walking through my bedroom, I noticed a stack of four books on my nightstand that I haven't finished. One is a detective story that I started last summer while on vacation, one I got for my birthday, there's the important book about how to close a sale, and of course, that old nostalgic favorite I came across one afternoon, which I had to bring back out again because I love it. The problem is, I am not reading any of them right now, yet I'm not willing to put them away in hopes I will finish them up on a free day.
But, for me, I think the question is really touching on a deeper level. It's talking about that certain "something" just out of reach, yet so close, like the last 30 pages of the book I haven't finished reading. The question points to something I am reaching for, something I am longing to wrap up and close the back cover on — the dream of becoming a Barefoot Writer who is living the writer's life. Sometimes it feels like those dreams are undone, like one of the books on my nightstand.
I am inspired when I read the stories about other writers who have faced fears, overcome busy lives or daunting obstacles, and have persevered to live their dream of writing. And believe me… that dream calls to me, too. I often have walked by and left it lying there on the "stack of busyness," telling the dream, "When I have more time, then I will sit down in that comfy overstuffed chair by the window and relish those last few chapters!" It is time to make that dream a reality.
Right now, I am midway through The Accelerated Program for Six-Figure Copywriting with plans to finish in the next few months. I have been practicing writing my assignments, and I have been keeping myself more focused on writing every day. Additionally, as this is my first entry into any writing contest, I feel like I am keeping a promise to myself to not give up!
I am becoming a little more determined and a little more courageous as I read the testimonials and follow the program. And even as I write this essay, I feel I am one step closer to realizing my dream. After all, I really love a story with a happy ending!