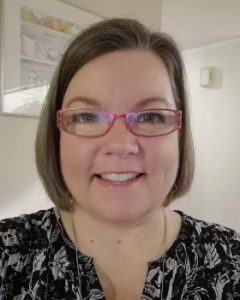 Congratulations to Karen Hoskins for being a Runner-Up for the December 2020 Barefoot Writing Challenge!
The challenge was to write an essay that answered this prompt:
What has nine months of pandemic living brought forward in your life that you are grateful for?
Karen shared an important realization about her life that resulted from the pandemic. Enjoy her submission:
---
Canceled. Postponed. Rescheduled. As the Covid-19 pandemic started, events started falling off my calendar. We were no longer allowed to get together in big groups. Conferences were moved to a digital format, and in-person events didn't happen. At first, I was disappointed. I had all of these things planned out on my calendar. Then I realized something. The last nine months of pandemic living has given me a new perspective on time and on giving it away so easily.
Learning to say no to other people without guilt is a bit of a superpower. Some people are really good at it, and they fend off social obligations with the ease of Wonder Woman blocking bullets with her gold bracelets. They agree only to the things they really want to do. Others, like me, agree to host parties, supply cookies for a bake sale, and participate in fundraisers before even knowing what is required. We are the type of people who feel guilty saying no because we feel like people are relying on us and we don't want to let them down.
When the pandemic hit, it put all social events on hold. All of a sudden, I didn't have to be the one to say no to something. There wasn't anything to say no to. My calendar full of obligations quickly diminished. It was a great feeling. I didn't fully realize it in the beginning of the pandemic, but my calendar was full of events that I didn't really want to go to. I had signed up for weekend retreats, after-work meetings, and a trip because I felt like I'd be letting others down if I didn't go. As some of the events were canceled, I had a feeling of relief, not disappointment, that I wasn't going to have to attend the event after all. This made me take a step back and evaluate my priorities.
Many social gatherings haven't been able to be held because of the pandemic, and that makes me truly sad. I am grateful, however, for the step back that the pandemic has made me take and the realization that life is too short to say yes to things I don't want to participate in. For every yes I say to something I don't love the idea of, I am saying no to another opportunity. I now pay more attention to the things that I want and that will make me feel happy and not drained. The pandemic has given me a forced time-out, and I wasn't aware that I needed it. It has given me a chance to reevaluate my priorities, and for that, I am truly grateful.