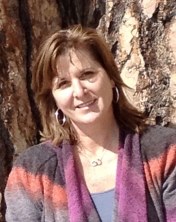 Congratulations to Brenda Sanchez for Winning the May 2020 Barefoot Writing Challenge! (Your $100 prize is on its way!)
The challenge was to write an essay that answered this prompt:
What favorite distraction do you turn to when life gets you down?
Brenda gave a glimpse into a guilty pleasure that provides her with surprising perspective on life. Enjoy her winning submission:
---
I Have a Confession to Make…
What I'm about to tell you isn't exactly inspirational. It's not commendable or particularly noteworthy. In fact, it's actually a little embarrassing…
When no one is looking, and I'm feeling bored, frustrated, or uninspired, I indulge in a guilty little pleasure called Watching the Real Housewives of Anywhere.
A distraction for me? You bet it is. What could be better than immersing myself in someone else's reality? Why does this work for me? Because it's just plain entertaining… and it lets me forget about my problems and focus on theirs for a bit.
You must understand… These women have some serious issues to address every week!
For instance, "Is it okay to carry this Chanel purse while I'm wearing a Prada dress?" Or, "It's not fair that I get the least fancy hotel suite whenever we take one of our ridiculously lavish trips together!"
And I thought I had problems!
Yes, I love these ladies. I am fascinated by their clothes, their houses, their jewelry, their cars. The whole package. And not because I watch with envy… but because I am astonished that they have these lives of privilege and seem to have it all… yet they are continually faced with a set of problems I could never relate to.
As we all know, money can't buy you happiness… but it sure can buy you a nice pair of Louboutin heels to nervously tap while you're deciding on the menu for your catered dinner party next week. It can make you an overnight fashion designer and get your collection on the runway at New York Fashion Week. This, despite the fact that the extent of your "fashion expertise" comes from having private fittings at Christian Dior boutiques. Money can also get your solo record produced and on the charts, even if you cannot sing to save your life.
Money can do a lot — and I continue to tune in, giggle, and shake my head in disbelief at what unfolds each week.
But who am I to judge? Watching compels me to admit that although I may not relate, it doesn't make their worries any less real for them. Although I may think that I'd love to have those kinds of problems, I'm sure there are plenty of women out there who would gladly trade theirs for mine as well.
So, although it's not my reality, I choose to escape to it for 47 minutes per episode. And each time, it transports me to another dimension in which I can only imagine what it's like to walk a mile in their Louboutins. I'll take that for a little bit of distraction now and then.
And, in case you were wondering, Chanel goes with everything!