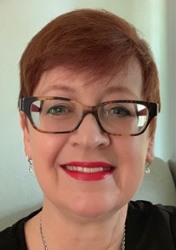 Congratulations to Anne Gollert Hill for Winning the June 2019 Barefoot Writing Challenge! (Your $100 prize is on its way!)
The challenge was to write an essay that answered this prompt:
What did your father teach you?
Anne learned great life and family lessons from her father. Enjoy her winning submission:
---
What My Father Taught Me
When I was a little girl, the one thing I wanted most was to spend time with my dad. But he traveled around the world installing phone systems, so he was often gone for months at a time.
When he'd come home, it was like a stranger was entering our house. At one point he returned from a month-long trip and held out his arms to me — and I ran away and hid behind Mom. I didn't know who this man was, and I wasn't about to find out!
That was 1965. Four years later, my parents called my brother and me into the "TV room" for a family meeting. They wanted to know if we'd like to go to Africa.
"To visit?"
"No, to live."
That was a lot for my young brain to process: Leave my delightfully cozy home to follow this man I barely knew to a place where I was certain to be eaten by lions? But he won, and off we went.
It was glorious. I experienced a completely new, amazing culture, and I got to find out who this man was that I had been told to call Dad. He was funny. He was smart. He was loving. He taught me a lot about how to live life to the fullest.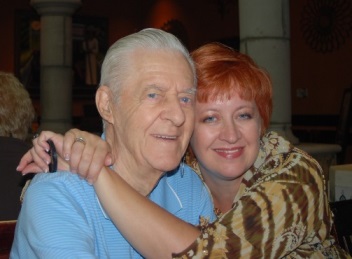 Dad was the most risk-taking man I'd ever known. Who uproots their young family and takes them halfway around the world? He did, and it worked out great. So I've been a risk taker my whole life. Sometimes it's worked out and sometimes it hasn't, but I've always learned and grown from it.
Dad never met a stranger; he loved people and loved to have fun. If there's one thing any of my friends would tell you about me, it's that I know how to have fun!
Dad was also one of the most persistent people I knew, but he understood when to call it quits. I'm still learning that one.
Then there were the things I learned from him that I probably could have done without. My dad was one of those, "If you're on time, you're late" kind of people. Thanks to him, I have an almost maniacal need to be early. Dinner engagement? Half hour early. Meeting? An hour early, hanging in a coffee shop. It's crazy, but I can't seem to stop it.
But maybe the most important thing I learned from him was the importance of being there for your family. When my larger-than-life dad got sick, I moved across the country to be with him for the last five years of his life. And I was sitting right next to him, holding his hand, when he took his last breath.
I miss him so much, but I know he's still with me. I feel him in my heart, and I'm so grateful I got to know the man I'm proud to call Dad.