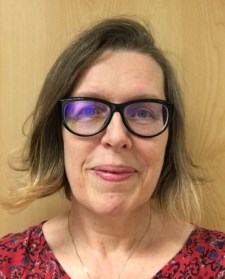 Congratulations to Alison Bell Ashley for Winning the July 2019 Barefoot Writing Challenge! (Your $100 prize is on its way!)
The challenge was to write an essay that answered this prompt:
Describe your ideal lazy summer vacation.
Alison described in sensory detail her perfect tropical getaway, plus the hustle-bustle reasons for taking a break from regular life. Enjoy her winning submission:
---
Turquoise Caribbean Sea.
Gently swaying palm trees.
A warm, salty breeze blowing on my face.                                                                                                                           
Soft sand beneath my feet.
This is my bliss.
In my real life I live in a city. I work full-time. I'm a mother of three. The clock rules our lives, from the insistent buzz of the alarm clock at the start of the day, to dinner to homework to chores to bed at the end. In whatever spare time I can find, I work at my writing. It is the key that will unlock my dream life — which will simply be an extension of my dream vacation.
My ideal summer vacation is the opposite of a hurried life in a noisy city jungle. It's the peacefulness of connecting with nature, and slowing right down.
No alarm clock.
No commute.
No preparing meals to a rigid schedule.
No clock-watching the whole day long.
No, no, no.
Instead, on vacation, the rhythm of the day rules our lives. We wake when our bodies decide to wake.
We eat breakfast, lunch, dinner when we're hungry, not when a clock dictates.
We splash and swim and play in the beautiful azure Caribbean Sea that feels like a warm bath. It relaxes not just our bodies but our souls, untangling taut muscles and gently, gently softening the sharp corners of our minds.
We stretch out and laze in the shade of graceful palm trees. We drink refreshing coconut water minutes after the coconuts are chopped from the trees and sliced open. We sloppily eat fresh mangoes just picked, and drink banana smoothies bursting with flavor. We connect with the bounty of nature in all its perfect simplicity. Simply perfect.
We become content. Happy. Unhurried. Peaceful.
And at the end of the day, as we gaze up at the magnificent night sky crowded with stars, we listen to the crickets sing and finish the day blissed out with life's rhythm on this beautiful Caribbean island.