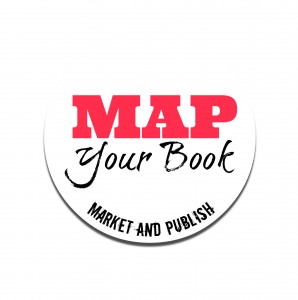 Dear Fellow Writer,
Perhaps you've discovered Goodreads, the social network designed for readers and heralded by authors. It boasts well over 20 million members and ranks among the most visited sites in the world.
Goodreads underscores the power of social networking, but with a literary slant. Once you become a member and start to list and review books you loved (or hated), you'll never be without a book recommendation ever again.
Friends you connect with will recommend great books. The algorithms on Goodreads will look at your preferences to recommend new genres. You'll move forward in your reading life, blissfully spared from the bewildering indecision that comes with entering a bookstore lined with hundreds of undiscovered books.
Through it all, with each new book you devour, and through each new list you're serviced by the Goodreads list bots, you'll discover new authors. Authors you love, authors you want to know more about, authors you hope to someday connect with or interview or listen to in a podcast …
So humor me for a moment. Entertain the idea that one of those authors readers clamor to know more about could very well be you.
How Goodreads Helps Authors
1) The Goodreads Author Program
First of all, Goodreads hosts the Goodreads Author Program. This feature alone loads you up with advantages, including statistics about your books and who's reading them. It's also a great place for readers to connect with and learn more about you, much like a Facebook page. And, it's how you can let other readers know what you're reading. (Learn more about the Goodreads Author Program here.)
2) The Ability to Link to Your Author Blog
Your author blog should be your top priority as a go-to destination for readers. That's why it's supremely beneficial that Goodreads lets you link your blog to your author profile. They'll even send your reader fans a weekly email with your newest blog posts — imagine that! Here's a site that finds readers for you and then gives them an easy way to get to know you. Makes me think of the kindly neighbor who just shows up at the door with pie. It's all win-win when you connect with someone who brightens your day and brings a treat to sweeten the encounter. You can set up your blog integration feature when you join the Goodreads Author Program.
3) Host Book Discussions about Your Book
There's something powerful about starting a conversation. Much like a fire, it can take off and make even the most lukewarm reader fiery for your brand. Through Goodreads, you can lead a Q&A discussion about your book or just launch a conversation and let your readers take over. A key benefit is getting to hear questions and feedback from readers regarding your writing. To really win them over, interact with them and answer those questions in a timely way.
4) Grow Your Fan Base with Giveaways
Assuming your book is published, you can launch giveaway contests to win over more fans. According to Goodreads, an average of 825 people enter to win any given giveaway (that's roughly 40,000 people every day … because a lot of writers do giveaways). Some authors estimate that as many as 10% of those who join your giveaway will add your book to their to-be-read list. And of those who win the giveaway, nearly half will write a review for your book.
5) Ask Readers for Reviews
The more reviews your book gets on Goodreads, the more likely it is for Goodreads to feature your book. It doesn't consider what those reviews say, so don't worry about a bad review. Good or bad, reviews make your book look popular. More reviews usually translates to more readers.
Worth the Time Investment
I get that joining Goodreads and adding all these tasks to your marketing to-do list may make an already overwhelming undertaking seem downright impossible. Because on top of needing time to write, I've told you to start blogging and spend time on Facebook or Twitter or wherever your fans are … and now this?
If there's one social network where you should invest more of your time than you do for the other networks, it's Goodreads. Think of the priority breakdown in building your online presence as #1) Blogging, #2) Goodreads, and #3) Everything else.
And hey … assuming you're a writer who's also a book lover, you might just find you adore spending time on Goodreads. Besides, you'll never be short of book recommendations again!
To your Goodreads success,