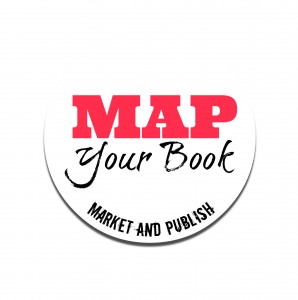 Dear Fellow Writer,
I spoke with a writer the other day whose marketing platform is chugging right along.
She's decided to use a pen name … she launched new profiles on Twitter and Facebook … researched her ideal reader … and she's even been steadily building her reader email list.
There's just one thing she's falling short on …
She has yet to write her book!
So for her, and you, if you're in a similar situation where you still need to get your book done, I highly recommend NaNoWriMo.
The Hilarious History of NaNoWriMo
If you've never heard of it, NaNoWriMo stands for National Novel Writing Month. It takes place every November and challenges participants to write 50,000 words during the month.
It's free to enter, highly supportive, and often serves as the kick some writers need to finally move from Big-Idea-Phase to It's-Finally-Happening-Phase.
Until about a year ago, I'd heard vague mention of it in online writer circles but didn't know details.
Then I had the privilege of interviewing Chris Baty, the "accidental founder" of NaNoWriMo.
The story behind NaNoWriMo is fascinating. When Chris was 26 years old, he had a self-described quarter-life crisis moment. He'd thought by that time he would have accomplished more in life. (As writers, we all relate to that, eh?!)
So he came up with something he viewed as a huge challenge: Writing a novel. He got a group of friends to join him and they each set a 50,000-word goal. To support that goal, they all began meeting nightly at a coffee shop.
Keep in mind, it wasn't as easy as it sounds. This was back in 1999, so as Chris puts it, the laptops they showed up with were the size of washing machines. And because their battery life "was about three nanoseconds," they also brought long orange extension cords and used gaffer tape to hold the cords down. "The coffee shop had never seen anything like it," Chris told me.
From there, Chris and his friends gave their self-made challenge an important-sounding name to keep themselves motivated: National Novel Writing Month. It originated more as an ironic, galvanizing title to spur commitment. But something about the name stuck.
Six of them made it to the 50,000-word mark that first year. They put up a modest website and somehow attracted 140 people the next year. The third year, the number of participants spiked to 5,000. As Chris describes it, "It really felt like a virus that had escaped the lab and started mutating in the wild."
Local chapters began to form in different cities and the NaNoWriMo movement blew up, but in the best possible way.
Today, over 400,000 writers from all over the world register annually for the contest.
Nothing to Lose and a Book to Gain
At its heart, NaNoWriMo is a simple concept fueled by passion. It's free to participate and the "prize" if you make it to the 50K-word finish line is bragging rights plus an Internet-delivered certificate.
But the real power of the annual challenge is the simple fact that it brings writers together, highlights the glory of their shared goals, and delivers motivation and support in spades — something a lot of writers lack. After all, writing can be a solitary journey.
If you need a little nudge when it comes to getting your book done, go for it. You can register for NaNoWriMo for free, and you might even meet some fascinating fellow writers who will help you achieve your book-writing goals over the long-term.
For more back story on the entire NaNoWriMo movement, go here to read the full interview with Chris Baty. You'll also find useful tips on motivation and productivity if you're finally ready to step up and get your book done.
If you've had any NaNoWriMo adventures of your own, please share below. It's always great to meet a fellow WriMo!
To getting your book done,