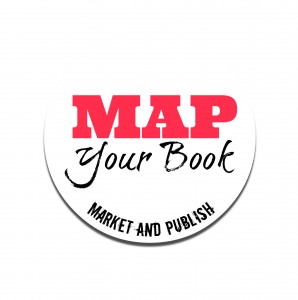 So you've decided to use a pen name… but how do you choose the right one?
If you don't already have a name selected, it can be daunting to figure out the perfect title.
Because the goal here isn't just to give lip service to whatever you think sounds cool. Rather, the point of picking a pen name — at least for our purposes — is to find something you can stand by as you build your author platform.
That means it needs to be a name that embodies the kind of book writing you plan to do. Ideally, you want something memorable that's easy to spell, that's not already in use by a celebrity, and that also meshes with the genre you've chosen to write in.
So, no pressure…
To help you choose your perfect pen name, here are three different techniques I recommend:
Strategy #1: Examine your end goals and choose your pen name based on that
It may seem early in the process, but you shouldn't dream of picking a pen name without clarifying your end goals.
When it comes to setting book-related goals, it's smart to consider where you want your book writing to take you — because that ties into your overall author branding strategy and self-marketing platform.
If your goal is to write a memoir that honors your family, then keeping your family name makes sense, even if you change your first name.
If your goal is to use writing as a creative outlet that brings in a steady stream of secret money… better to choose something different from your given name.
If you're choosing a pen name simply because your current name is associated with your non-writing career, make things easy and just change your first name or your last name. I'd suggest changing your last name so you can still answer to the same first name as always when you go to book signings and conferences.
This is what I think I'll do for the different genres I'm going to write in… because I don't trust myself to notice being called by a new name.
Finally, if book writing is your ticket to financial freedom and relief from debt or a job you can't stand, consider a name that inspires you toward that goal. Freeman or Cash would be good surnames, for example.
Strategy #2: List names that complement your chosen genre
If you're trying to brand yourself differently from the way your name has always been perceived, the right pen name can help you do that.
For example, let's say you plan to write murder mysteries. Your birth name is Chester Bloom. Nice name, but perhaps more suited to a book on gardening. This is where a name like Axel Bonecutter might be more appropriate.
To get there, list the words that describe your chosen genre. Then look for patterns in the words, or come up with variations that have a similar sound. So if you want to write cookbooks, you could list:
Bake
Cook
Gourmet
Sauté
Mix
Stir
Boil
Flour
Sugar
Bread
Pot
Knead
Dice
Fresh
Simmer
Look at the list and see if any name adaptions come to mind. "Baker" and "Potter" could both be good surnames for a cookbook author. And I can't help thinking of the last name of a friend of mine: "Cook-Boyle." It's like she was born to write about food! (Except she's not a writer, darn it.)
Strategy #3: Tap your genealogy
If genre-related names don't stir any ideas for you, consider names you're already connected to. If you have a maiden name, write it down. Write down your mother and grandmother's maiden names, too.
Also consider the middle names of your relatives, or of people you're close to, or even the lesser-known names of people you admire.
Bestselling contemporary romance author Jennifer Crusie did this. She didn't want to publish under her given name, Jennifer Smith. (My guess is because that's a pretty common name.) To honor her maternal grandmother, she chose to write under her grandmother's maiden name, Crusie.
Give Yourself a Time Limit
Bottom line if you're going to use a pen name: Choose something. Give yourself a timeline (no longer than a month), and make the decision.
I've seen copywriters go through this when naming their writing businesses or trying to pick a domain name. With so many options out there, it's tempting to keep digging until you find the very-perfect-guaranteed-to-change-your-life-ideal-name.
Except there is no such thing. So aim for something decent that you like that you can stomach being called for the duration of your successful writing life.
In other words, don't try to find the PERFECT pen name. Pick something that's "good enough" and run with it.
Your time will be better spent focusing on your author platform and on, you know, actually writing the book.
To your name-choosing success!