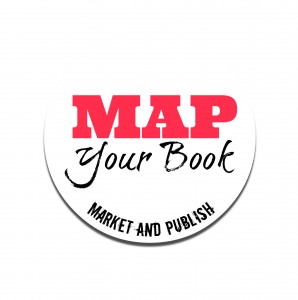 Dear Fellow Writer,
Here's a fact: People buy things from people they know, like, and trust.
Despite that, it's tempting to think what's in your book will be good enough to carry you. And in a way, that's how it should be. People don't write books to make friends, they do it to tell a story or shed light on facts or showcase their knowledge. (Okay, some people write books to make friends, but they're the minority!)
The truth is, no matter how good your book is, its success can flop if you appear unapproachable as an author.
That's why your online marketing platform is so key. Your web presence, if carefully thought out, can help other people get to know, like, and trust you.
It's kind of like having someone work the room for you, all the time, 24-7. And it extends your reach considerably.
Think about it … your book might really mean something to a working mom in Norway, but you'll never reach her without the Internet. Your book might seriously impress a client with deep pockets on the other side of the country, but he won't reach out to hire you unless he's captivated by your online credibility profile (aka, your author marketing platform).
And the plain and simple truth is, authors with platforms sell more books. They get more media exposure, invitations to speak, readers and fans, interest from agents and editors, book deals, book sales, higher royalties, and more freedom.
To put it simply, a platform transforms you from writer … to writer with influence.
Even More Reasons to Have an Author Platform…
Given all this, why would you not bother with an author platform? Could be any of these reasons:
You don't think it's worth it
You're shy or reluctant
You have a full-time job and barely have time to write, let alone build a marketing platform
You don't have a ton of money to invest
You're busy taking care of kids or someone else
You see yourself as a writer, not a marketer
Even if all this is true — you're busy, it's out of your comfort zone, your means are already stretched thin — it's still the most important step you can take toward success as an author.
My goal at this blog is to overturn all those doubts. Using myself as the guinea pig, I'll show you how to fit in easy platform-building fixes, on the cheap, that take next-to-zero time, along with guidance on how to see the whole process as doable and understandable.
But for the record — I can see why some people would want to hide from their book. The idea of writing a book and never being personally connected to it is kind of tempting … (which is why I've spent a lot of time looking into whether a pen name is ever a good idea!).
But even if you go with a pen name, you still need to set up an author platform to market that name.
And though confidence is a terribly tender thing in the world of writers, there's a lot to be said for someone who stands up and puts their work out there for all the world to see. It's a feat in itself to simply finish a complete book and get it to a salable point. So don't hide from it. Put yourself out there, even if it's terrifying. You'll probably be amazed at the support and feedback you get.
Pick Your "I'll-Be-Done-By" Date
One more thing: We live in a very digital world. If people can't find you online, you don't exist. Your level of importance (from their perspective) goes down, because it appears you don't care enough to be noticed. If you don't have a web presence, you appear unapproachable.
Remember, an online author platform is hands-down the most effective way to get your name out there and get noticed. After all, you can only attend so many networking events. You can only shake so many hands. If you're really hoping to go big with your book … your author marketing platform is one of the best ways to make sure that happens.
So commit to doing it. Set aside time each day, or each week — whatever works. Pick a date and vow you'll be up and running by that date. And if you need a nudge, check out these nine ways to get excited about your author platform.
As for me … my date for having my author marketing platform complete is the day before Thanksgiving. That gives me plenty of time to work on it here and there on top of my other commitments … and assuming I reach my goal, I'll be able to spend the entire next day celebrating by eating LOADS of pie!
How about you—what's your goal date, and why?
To really going for it,