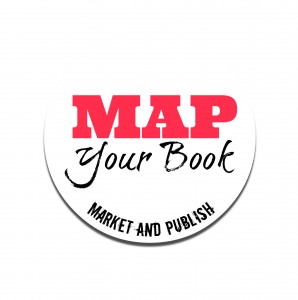 Dear Fellow Writer,
If you've ever wondered whether it's worth it for an author to have a virtual assistant, the answer is yes — and below are five reasons why.
But on top of all that time-saving potential a virtual assistant provides an author, he or she can also help you advance on the road to publication.
Seriously. Authors and virtual assistants can have a profoundly symbiotic relationship. On your end, you provide them with work and income. That's always a good thing.
But they can help you get published, simply by making the tedious and impossible … doable.
5 Things a Virtual Assistant Can Do to Help You Get Published
1) Research publishers and agents. We talked before about virtual assistants researching your book. But what about having them do the humdrum, sometimes stressful work of figuring out which agents or editors you should approach? VAs can comb through websites to find details on what work an agent or author is currently accepting. They can figure out formatting requirements and contact information. They can even look for comments on the pages and social media accounts of other authors regarding why certain agents and editors are great to work with … and why others are not.
2) Seek out and interview book cover designers. A good book cover can make or break your book. But finding the right designer from a field of … well, thousands … can be something of a headache. (Or a downright pain in the neck for months on end.) But with a virtual assistant, you can have someone else do the work of not only finding the good ones, but also interviewing them to find out their rates, approach, and requirements.
3) Check your facts and sources. Before submitting to an agent or editor, and certainly before publication, it's a smart idea to have another set of eyes go through your notes and fact-check. This is especially true if you're writing about a time period different from one you've lived through, if you're citing other writers or experts, or if you reference popular songs, movies, or brands in your book.
4) Get legal permission. Along with fact-checking your writing and sources, a virtual assistant can do the tedious work of getting legal permissions to use certain quotes and names. In a lot of cases, getting legal permission requires several exchanges over email or telephone. Again, it becomes a time-saving advantage for you to have a virtual assistant.
5) Apply for business licenses and ISBN numbers. These are necessary but potentially mind-numbing tasks, at least if you're an author and your mind would rather be building worlds and birthing characters. There's a lot of paperwork involved in getting a business license or setting up your ISBN (International Standard Book Number). A virtual assistant can be a lifesaver here — not to mention someone who keeps the ball rolling when tasks come up that you'd really rather not handle.
Consider This Question with Longevity in Mind
I get that it's hard to digest the thought of hiring somebody before you even start making money.
But here's the thing … if that person gets you to the finish line, isn't it worth the investment in making this dream career of yours a reality?
One approach is to think about the things that hold you back from where you'd like to be as an author. If those things include research, paperwork, getting organized, and staying on top of email, then the small investment you'd make in a virtual assistant will pay off in spades once your author career is up and thriving.
To your outsourcing success,