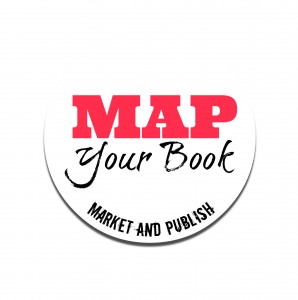 Dear Fellow Writer,
If there's anything I hope you get from this blog, it's that marketing yourself as an author is supremely important. It's the number one thing you can do to get your book noticed. It's also the best way to establish yourself as an author worth noticing.
But if there's a second thing I want you to get from this blog, it's that you don't have to do it all yourself.
From automated social media services to long-term promotional tactics, there are plenty of author marketing strategies that require little time investment but pay off in spades.
One of those strategies worth looking into is hiring a virtual assistant. Many authors need virtual assistants to relieve the time burden of smaller tasks, like fact-checking. Authors and virtual assistants also can make a powerful team when it comes to getting your book published.
And once you're published, a virtual assistant can help you market your book. For example:
A virtual assistant can set up a virtual book tour. This is a great technique for getting your book promoted to an online audience … but can be time consuming to put together.
If you self-publish, your virtual assistant can help manage book listings on different electronic publishing platforms like Kindle, Smashwords, and Nook.
You can hand over social media promotion tasks, like publicizing when and where you'll be signing copies of your book.
For that matter, you can have a virtual assistant set up book signings in stores and at conferences.
A virtual assistant can also schedule speaking engagements and book readings for you.
Or, you can have your VA coordinate your online appearances, from guest blog posts to podcast appearances to putting together webinars and teleseminars.
A VA can also help manage the creation of book trailers, playlists that promote your book, and other media content.
You can ask a VA to take on the task of press release distribution.
Or, have him or her schedule emails to your list and manage subscriber feedback.
Another good one is to let a virtual assistant take over your author website, especially if you have a shopping cart set up for your book sales. Your VA can sort through comments, post new content, and make sure all your pages are functioning.
Along with all that, a VA can spread goodwill for you as an author by delivering compliments and feedback to other authors when you read and enjoy their books.
A particularly good use of a virtual assistant is to secure testimonials from your readers. That includes sending out advanced copies of your book to your key market (yet another thing a VA can research for you) and then following up to request feedback and testimonials.
As to how you find a good virtual assistant, a simple Internet search can bring up a lot of options. Know that many virtual assistants specialize in working with authors, so it's worth it to plug in the keyphrase "author assistant" during your search.
Be sure to ask for referrals from any VA you consider hiring, and take the time to contact each referral and ask as many questions as possible. After all, any virtual assistant you hire will get to know your book-writing business intimately … so make sure it's someone you're completely comfortable with.
Pricing will vary significantly, especially depending on whether you choose a freelancer or a VA outsourcing company. Most pricing options include a set number of hours per week for a set fee, such as $200 – $350 for 10 hours a month.
If you find a good VA service … or can tell us about any experience you've had using a virtual assistant, please do so below!
To finding the best members for your team,