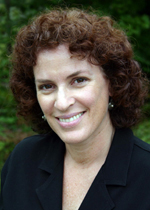 Networking.
The mere mention of that word may send shivers down the spine of even the most confident writer.
Instantly, you may envision a room full of strangers, awkward introductions, and stumbling over the answer to, "So, what do you do?"
Most people hate networking because they approach it the "old school" way, with a pocket full of business cards and a "Hey, how's it going?" opening line.
But, you don't have to do that.
With the New Social Networking approach, you can have FUN while setting the stage for NEW PROFITS from awesome, unexpected sources.
FUN, you say? How can networking possibly be fun?
Let's take a look.
Start with Your Niche Market
First, what I'm about to tell you can help your writing business whether you're focused on a niche market or not.
By niche market, I mean you're providing writing services to specific niche-industry businesses such as the sports or fitness industry, green/eco products, senior services, education, new moms, camping and outdoor adventure, travel, etc.
For purposes of taking the most powerful approach to New Social Networking, I'm going to use niche marketing for my examples. Because if you're focusing on a niche market, New Social Networking can be ultra-easy and effective.
Why is it more powerful when you have a niche market focus? Because suddenly you have a natural alliance with people who share your passion for that market. It's MUCH easier to strike up a conversation with new contacts, talk about industry trends, and blend your business into the discussion.
If you're still wondering which niche is best for you, check out my free webinar How to Choose a Copywriting Niche. Or watch it here:
How to Start Using New Social Networking
Here's how you can get New Social Networking off to a great start and working wonders for your business. 
1. Get Your Professional Writer Website Online
Make sure you include these basic pages:
What you do and who you serve (what niche industry)
What you offer that your prospects need
Your background and why you're a great resource for them
A few samples of your work
It doesn't need to be a huge, fancy website; just clear and client-focused.
If you don't have a website yet, Rebecca Matter shows you how to plan out the content you need in under an hour. I recommend you read her article after you finish this one.
2. Set Up Your Profile on LinkedIn
It's easy to set up a free LinkedIn account with a friendly and inviting profile that echoes your website information.
Check out Robert Rice's article on how to boost your LinkedIn profile for some great tips on how to get started.
3. Start Building Your LinkedIn Connections List
This is SO easy… you can do it at home in your bare feet. Start by searching for people you already know (think back to all your past jobs, colleagues, and community contacts) and invite them to connect with you.
Be sure to use a personalized, friendly message that explains a little bit of what you're doing. Something like:
"Hi Jim! Great to find you here on LinkedIn! I'm now a writer focusing on the eco-products industry and I'd love to add you to my LinkedIn Connections." 
As you build your Connections, LinkedIn will suggest other "people you may know." You'll find all kinds of people you know but have forgotten!
These contacts can be worth GOLD. In the last five months, I've worked on three MAJOR web re-launch projects with people who reconnected with me via LinkedIn. 
4. Search for People You Know in Your Niche Market
Same deal. Super easy. For example, if you're in the eco-products niche, start with everyone you've ever met who's involved with that industry.
Then, move on to businesses you know of… such as a local eco-products store. Search for the store owner in LinkedIn. Invite that person to be a contact using a personal message like this: 
"Hi Sarah! I love your store and I've been there several times recently to update my bathroom accessories with green products. I happen to be a marketing copywriter focusing on successful web content for the eco-products industry. If you're willing… I'd like to add you to my LinkedIn Connections."
Many people respond favorably to this type of invitation, especially if you've met the person or have a Connection in common.
5. Search for Niche-Industry Groups in LinkedIn
For example, if you're focusing on the eco-friendly market, go to GROUPS and search using "green," then "eco," or even "environmentally friendly" phrases to find Groups of professionals talking about that niche market.
Join those Groups and participate in discussions – no spamming with sales messages about your services! Just engage with suggestions, answers to questions, or friendly advice.
In addition, post status updates about industry marketing news, trends, questions, and other topics that show you as a helpful authority without overtly promoting your services. Again, no spam.
6. Find Associations in Your Niche Market
Moving beyond LinkedIn now, do a Google search for associations in your niche market.
This is also a GOLD MINE for your business. Let's say you find a national association for eco-friendly product manufacturers. In seconds, you can sign up for the national association newsletter, look into local or regional meetings, and even plan to attend their annual conference.
Suddenly, you've found people to connect with who share your niche interests. 
7. Find Alliances in Your Niche Industry
Who is already serving your market with services that complement your writing interests?
Let's see… there are graphic designers, web development companies, printers, online marketing firms, public relation firms, and ad agencies. They may be down the street from you or across the country. You can find them all by searching in Google for keywords like "eco-friendly ad agencies," etc.
These types of companies may not know of a skilled writer who understands their particular niche market. They may be THRILLED to meet you!
And again, you can connect with them without leaving your house. Just send a friendly introductory email that says something like:
"I'm a writer focusing on helping businesses in the (eco-friendly) market. If you ever need a specialist in this niche, I'd appreciate the opportunity to show you how I can help. I'll return the favor by referring your business to my (eco-friendly business) clients looking for your services." 
There's nothing to lose here. Three of my recent landing page writing projects came from alliances with web-development companies that don't have a copywriter on staff. 
8. Be a Super Connector and Reap the Rewards!
As I mentioned, referring your alliances for work is a great way to attract work to you as well.
The more you can connect people for their mutual benefit, the more you position yourself as an excellent resource. This is because you're being a hero on both sides: you're helping your alliances find new work, and you're helping clients find great resources for their needs.
I do this all the time and it has helped me form profitable partnerships for all kinds of projects.
Summary
To recap, the New Social Networking approach is easy, fun, painless, barefoot-friendly, and worth every minute of time you invest… which doesn't have to be much at all!
No more awkward rooms full of strangers. No more business cards that get lost or tossed. No suits!
Just great ways to connect with people who may be your next referral source or direct client for a big, bodacious, paid writing project.