Top Sources for Teaching Writing: Featured Experts Share Copywriter Success Stories, How to Be a Freelance Writer, and More…
We've had the pleasure here at Barefoot Writer of talking to some of the best in the business. These writers are widely recognized as experts in their fields. We're grateful to them for generously sharing their wisdom with our readers.
Read interview excerpts as published in Barefoot Writer Magazine…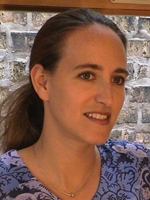 Jen Stevens, featured in our August 2011 issue, is Executive Editor for expat and travel bible International Living. She can often be found with her toes in the sand and fingers on the laptop as a travel writer.
Here's some of what Jen told us about travel writing:
"It's fun. You don't need any special qualifications beyond a willingness to be opinionated and interest in seeing new places and meeting new people." 
"If you've ever written an email home to friends and family from a trip, you can do this." 
"You don't have to travel to be a travel writer. And it's actually a really good way to get started, writing about places you know close to home."
For more about Jen Stevens, please enjoy her full interview here. 
To learn about what she's doing now, visit: www.internationalliving.com and www.greatescapepublishing.com/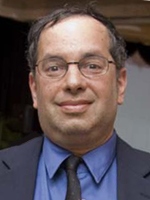 Bob Bly is not only one of the most successful copywriters today, but he's also a prolific author. The author of over 80 books, including the "Copywriter's Handbook." A copywriter for over 30 years, he's also in demand as a speaker.
Here's some of what Bob shared with us about how to be a freelance writer:
"I think the easiest packages to write are for smaller businesses looking to generate a sale or a lead for a specific product because you don't need that sophisticated of a package." 
"It's like baseball. It's always a good idea to develop your skills in the minor leagues working with good coaches like AWAI … and work your way up to the big leagues." 
"I realize every day this is much better than having any regular job where you have to be somewhere and follow a lot of rules."
For more about Bob Bly, please enjoy his full interview here. 
To learn about what he's doing now, visit: www.bly.com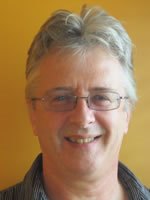 Nick Usborne began his writing career working at an advertising agency, where he discovered he had a knack and a passion for writing copy. He switched to writing solely for the Web in the late 90's. He's worked for big names like AOL, Disney, and The New York Times. He's also a gifted teacher on the subject of writing for the web, and is the author of AWAI's popular programs, How to Write Your Own Money-Making Websites and Copywriting 2.0.
Here's some of what Nick shared with us about teaching writing:
"A messy desk is fine most of the time, but not so good when you absolutely have to be super-productive with your time." 
"When it comes to my best clients, it really has nothing to do with the size or fame of the company. Really, it all comes down to the relationship I have with the person at the client company." 
"You cannot succeed unless you build up a powerful forward momentum. You can't make six-figures by just dipping your toe in the water and being cautious."
For more about Nick Usborne, please enjoy his full interview here. 
To learn about what he's doing now, visit: http://nickusborne.com/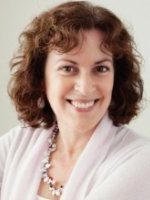 Pam Foster's eclectic background includes over 29 years of marketing and communications experience from a variety of different industries, including insurance, nonprofit, biotechnology, and veterinary care, to name a few. She turned to freelance writing to focus on her family, and became one of the go-to writers for the pet industry. Most recently, she's now the Director of Copywriting Training for AWAI.
Here's some of what Pam shared with us:
"I keep in constant contact with a wide circle of copywriters and industry friends. These people inspire me, push me forward, encourage me, partner with me, share ideas, etc. It keeps me looking forward with excitement." 
"Choose an industry you LOVE or have an affinity for – something that excites you, so it won't feel like work." 
"It's fascinating work. You get to dig for interesting nuggets that set your clients apart in astounding ways, which means they attract more business. It's a fun way to earn a living as a writer."
For more about Pam Foster, please enjoy her full interview here. 
To learn about what she's doing now, visit: www.petcopywriter.com or www.contentclear.com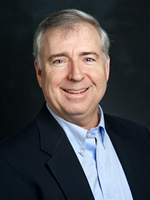 Mark Everett Johnson began his writing career at a political direct mail agency, where he honed his skills and learned from many of the top experts in the industry. He's gone on to write about everything from onions to bullion, as well as become an in-demand speaker. His writing skills have given him a satisfying career, including perks like international travel, and even getting elected to public office.
Here's some of what Mark shared with us about his own copywriter success:
"Getting up early is the most useful habit I've developed. I really like to be working by 7 a.m. if not earlier. If I can drop something in a client's inbox before 7 a.m., that's going to be a good day." 
"The best barters I've done have been writing conference promotions in exchange for conference admission and travel expenses. At conferences, you can either learn a lot or pick up new clients, possibly both." 
"AWAI's Joshua Boswell is a big proponent of having specific, written goals and I agree with him very much on this point. It works because it focuses your mind and makes your own success more believable to you."
For more about Mark Everett Johnson, please enjoy his full interview here. 
To learn about what he's doing now, visit: https://www.linkedin.com/in/mark-johnson-b0681210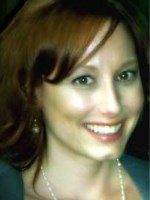 Heather Lloyd-Martin is a pioneer in Search Engine Optimization (SEO) copywriting. She's been studying SEO best practices for over 17 years, and has developed the only industry-endorsed training program to teach best practices in SEO copywriting. Heather's in-the-trenches lessons on SEO and freelance copywriting are a must-read for anyone who's serious about writing for a living.
Here's some of what Heather shared with us in her interview:
"I have a dedicated home office, so I do most of my work from home. Sometimes I will move my office to the couch, but most of the time I try to keep my work in my office so that way, at the end of the day, I can shut my door and be done." 
"I still take on the occasional client but, for the most part what I'm doing now is in-house training for companies and training copywriters on how to make more money and how to have a better life doing what they love to do." 
"In SEO, there's always a lot to learn, either in terms of what's going on with the search-engine world or what you need to know to write well about different clients and their businesses. So, folks that are really curious do well because there's always a lot going on." 
"Twitter for me has been an incredible medium because I've gotten a lot of business from it. I have more partnerships because of it. I've met people all over the world whom I wouldn't have necessarily met before."
For more about Heather Lloyd-Martin, please enjoy her full interview here. 
To learn about what she's doing now, visit: http://www.seocopywriting.com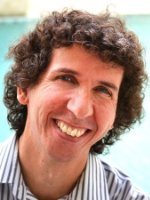 Kelvin Parker is the ultimate entrepreneur, and a genius at making money. He's worked with some of the biggest names in the business in the last 30 years, and isn't afraid to take chances. His friendly manner and perpetual smile, along with his steadfast tenacity, have helped him climb to the top of the copywriting world.
Here's some of what Kelvin shared with us:
"I find it very easy to sell "money." It's very easy to get people to pay money in order to get more money. So I like writing for that financial niche." 
"I've written for areas I absolutely don't like, and though I made the client millions of dollars, I couldn't have stuck with it for the long-term. When I worked on those projects, I'd have to psych myself up in the morning and say, "I love this. I love this. I love this." Then I'd work on it for ten minutes, and then I'd feel like a deflated balloon and I'd have to pump myself back up again. "I love this. I love this." And I'd maybe get another 15 minutes out. You can't stick with something like that." 
"I think any copywriter that can attach themselves to the social media waves, they are going to be catching a wave which is just taking off and it's going to ride out for decades."
For more about Kelvin Parker, please enjoy his full interview here.
To learn about what he's doing now, visit: http://copywriting-agency-for-entrepreneurs.com/
Dianna Huff began working in marketing communications after earning her master's degree in English. She eventually struck out on her own as a freelancer, and became an award-winning B2B copywriter and one of the top of the field in B2B marketing. With a spunky, fun personality and a Do-It-Yourself spirit, she's a big fan of learning in the trenches and trying things out for herself.
While Dianna still writes copy, today she is more focussed on marketing strategy and consulting in order to help her clients grow their businesses.
Here's some of what Dianna shared with us about how she measures her own copywriter success:
"I look at whether I'm being profitable. But I also look at if I'm learning new things. Whenever I feel like I'm becoming complacent, that's when I know I need to get my butt in gear and tackle something new. For example, I overcame my fear of numbers and became Google Analytics Certified." 
"If you were working in a corporation, they would send you out to all these conferences and things so you would pick up all these new skills. Then, once you got the new skills, you would be given better projects. When you did the better projects, you'd get promoted to a different job title. So I really think you need to do that in your own business." 
"My work habits are very structured. I do my meditation, have my breakfast, and then I come to work. I work in 1.5 hour increments and take a long break mid-day where I get out and ride my bike (weather permitting!). To stay focused, I track my time and turn off all notifications/distractions. I know what I need to accomplish each day, each week, and each month – and use a simple spreadsheet and notebook to stay on track."
For more about Dianna Huff, please enjoy her full interview here. 
To learn about what she's doing now, visit: www.huffindustrialmarketing.com/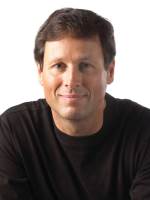 Peter Bowerman started his writing career from scratch, following his own path that eventually led to a client list of big names including Coca-Cola Co., UPS, and IBM. He's the author of The Well-Fed Writer and other books. One of his passions is helping new writers get fired up to the point where they're confident they can write for a living.
Here's some of what Peter shared with us:
"I always wanted to be a writer but I was never willing to starve at it, so I never cut my teeth on five cents a word writing for the church newsletter or anything. Then one day I came across Bob Bly's book, Secrets of a Freelance Writer. A light bulb went on and I thought, "Hah! I'm going to do that." So, I talked myself into the idea for a few years, and then I finally pulled the trigger at the end of 1993. I was paying all my bills as a writer in less than four months." 
"I never really seriously considered a writing career until I came across Bob's book and it just kind of opened my eyes. I thought, "Hey, why not start at the top?" In terms of income, anyway. So I never had to overcome this sort of "poverty mentality" that a lot of writers have because they started writing at a level that paid so poorly. And when you get paid poorly, you make the connection that this is all your writing is worth. So I never had to overcome that." 
"I've been self-publishing from day one. And the first thing that self-publishing will cure you of is perfectionism. Because if you want to get your book done, there are so many things you have to get done that you can't be a perfectionist or it will never happen." 
"Not all the successful copywriters out there are more talented than you. So you can make it happen if it's something you really want to do. But also know that there aren't any shortcuts."
For more about Peter Bowerman, please enjoy his full interview here. 
To learn about what he's doing now, visit: www.wellfedwriter.com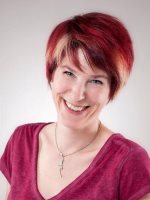 James Chartrand made her name as the head of the writing firm Men With Pens. By the time she was "outed" as a woman writing with a male pseudonym, it didn't matter. She had built a solid business with clients around the globe.
Here's some of what James shared with us about building a successful freelance writing business:
"By partnering, you can get a lot more done, you can provide a lot more to clients, and as a result earn a lot more money." 
"I just basically eat up any knowledge I can find that might relate to my business in any way. So self-improvement is very, very important to me."
"If you're feeling any doubt, go learn more about it until you are bored because you've mastered it. That way, you will have not even a shred of doubt. There's nothing left for you to worry about. So don't doubt yourself. Just go learn more about it until the doubts are gone."
For more about James Chartrand, please enjoy her full interview here. 
To learn about what she's doing now, visit: http://menwithpens.ca/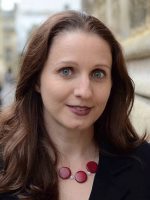 Joanna Penn writes action-packed mystery novels. She's also a top blogger and expert in marketing writing. By double-dipping in the writing world, she's established multiple streams of income that both pay the bills and allow her to follow her passion.
Here's some of what Joanna told us about her career transition to successful novelist, blogger, and podcaster:
"I started my blog, TheCreativePenn.com, in December 2008 as a way to share lessons learned, and from that I began to get speaking appearances and it has spiraled from there. The primary purpose of the site is still to educate and share lessons from the writer's journey, but I am also now a full-time author-entrepreneur selling multimedia courses as well as speaking, consulting, and writing fiction." 
"Now, writing isn't a hobby, it's my business. I do find that blogging and Twitter are motivating though, as you see other authors getting 2,000 or even 5,000 words done in a day and you feel you have to get words on the page to match them. People can follow the #amwriting tag on Twitter to see what I mean. I want to publish at least one novel a year, so I set deadlines and goals in order to achieve that." 
"But I always like to push my comfort zone and learn new things. Sometimes it's harder to face internal challenges." 
"I really use Twitter in two ways. Firstly, my feed is basically a news channel for writing, publishing, and marketing. I read a lot of blogs and tweet useful articles. The second way is for connection and peer support. I have found pretty much all of my podcast interviewees on Twitter and many of them have become good online friends."
For more about Joanna Penn, please enjoy her full interview here. 
To learn about what she's doing now, visit: TheCreativePenn.com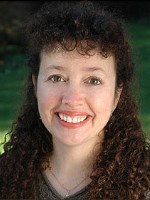 Carol Tice started as a staff writer. After getting fired from that position, she transitioned into a successful freelance career as a copywriter, author, and blogger, and now mentors freelancers and runs a successful blog on teaching writing careers.
Here's some of what Carol told us about her journey to a well-paid freelance writer, author, and blogger.
"My favorite marketing tools are the ones that market for me, and I don't have to do anything. So, great passive marketing tools are my website and LinkedIn profile. LinkedIn landed me four different Fortune 500 clients — and they approached me."
"I constantly meet writers who aren't using their LinkedIn profile or aren't even on LinkedIn, and I just think you're missing a huge opportunity. LinkedIn is the phone book for hiring freelancers in the eyes of large corporations. They're constantly doing searches on LinkedIn and looking at profiles." 
"People from the I'm-a-laid-off-journalist side (which there are legions of) don't realize how interested businesses are in hiring them. They think their skills are not transferable to the business writing side, but there are businesses that would love to have you." 
"I think what really made me a successful freelance writer was that my dad was in business for himself. All his life he would do stuff like drive home from Fullerton to L.A., eat dinner, then drive back out to Whittier or someplace to sell more insurance. I grew up watching him constantly prospect and constantly find clients."
For more about Carol Tice, please enjoy her full interview here. 
To learn about what she's doing now, visit: www.makealivingwriting.com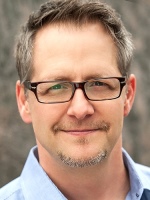 Brian Clark is the CEO of Copyblogger Media. His blog, Copyblogger, is one of the most popular blogs in the world. He's built his success largely on his copywriting skills, and now he runs a multi-million dollar software company. 
Here's some of what Brian told us about how he used his copywriting skills to build his company:
"…the first program I ever bought was AWAI's Accelerated Program for Six-Figure Copywriting. It was just a whole new world to me; it was just fascinating. It took me a while before it really started to stick, but once it did, every business I started from that point on (there've been seven of them), they were all successful." 
"My best ideas usually spring up out of nowhere by reading or paying attention to something else such as a movie. You know, letting your brain rest. It's still working back there in the background." 
"…my best advice is to learn from everyone, pay attention, and ask why things are working. Don't just grab swipe files and copy people. Understand why it's working and then make it your own. And that's how you really learn to succeed." 
"You need to be a marketing specialist for the real estate industry, or blue widget industry — whatever, and commit to that. And then solve those people's problems. What are they trying to do? Trying to make more money? Or trying to solve problems, have more freedom, get more time away from their businesses? All that kind of stuff, basic benefits, hopes, dreams."
For more about Brian Clark, please enjoy his full interview here. 
To learn about what he's doing now, visit: www.copyblogger.com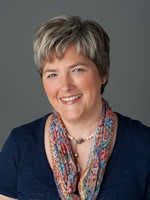 Marcella Allison has a client list that reads like a Who's Who in direct marketing. After a stint out of college writing copy for a book club, she veered off into other jobs for several years. She got back into copywriting by writing promotional emails for a financial company, and has been in direct marketing ever since.
"I've had plenty of (failures) along the way. I think they can all be attributed to my biggest challenge as a writer that I've had to overcome: I have a terror of being less than perfect, of failing." 
"…in general, I like working as a community. I think you get a better product. If I learned anything as an apprentice, it's that working as a team brings multiple talents to the table. They'll notice different things, they'll have different strengths. When you're working on a royalty project, there's a direct payoff for having better copy. Your controls last longer and reach more people. So if more heads help you get there, it's worth it." 
"You know, one of the biggest mistakes I made in the beginning — and we all do it — is that I was afraid to say no when work finally did come in. Because I was afraid there wouldn't be anything the next month. So at the beginning, I took on too much, and I had no life. And it's still a danger for me that I have to watch out for all the time. Even now, I struggle with it — though it's less about taking on too much work, and more about underestimating how much time it takes to manage my writing business." 
"Clients want long-term relationships. They don't want to have to train a new writer on every project. They are too overwhelmed. But they also don't necessarily want the overhead or added expense of an in-house writer. They want a 'sure thing,' someone who knows their business, who will consistently deliver good copy, who is familiar with their in-house team, can work easily with them, etc."
For more about Marcella Allison, please enjoy her full interview here.
To learn about what she's doing now, visit: https://www.linkedin.com/in/marcella-allison-30aba03