The holiday season is upon us! And, with all the gift-giving going on, we thought it would be a great time to tell you about some awesome tech tools Barefoot Writers are using to make their lives easier. Perhaps you'll put them on your own wish list this year … or maybe even indulge yourself. Especially since some are free!
These gadgets, apps, and software will make you more productive, keep your writing projects organized, help you come up with great ideas for your projects, and write better and faster. And, they're fun and easy to use, too!
Smartphone
Whether it's an iPhone, Blackberry, or Android … a smartphone is an indispensable tool for Barefoot Writers. It allows you to stay connected with your clients by phone, keep track of emails on the road, and market yourself and your services via social media.
And remember, with smartphones, you have access to thousands of apps, dozens of which are created with writers in mind. Here are a few of my favorites:
Story Tracker keeps track of all the writing you've submitted to clients and whether it's been published, as well as how much you've earned from projects and certain clients. When you have many clients, this comes in handy.
The DocumentsToGo Office Suite lets you view, edit, and create Word, Excel, and PowerPoint documents. You can also create PDFs. This is great for working on the go.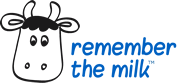 Remember the Milk helps you manage your to-do list. You schedule tasks on a calendar. And if need be, you can email or text yourself reminders. Great for keeping your freelance writing (and personal life) on track.
HighBeam

HighBeam is an awesome research tool that allows you to search for a keyword or phrase, and delivers a list of every credible publication in which it appeared, including newspapers, magazines, trade publications, scholarly journals, and more. It's great for finding information on business trends, market research, healthcare information, historical facts, and more.
This is the perfect tool for writers looking for information, data, and back up for their projects.
Tablet computer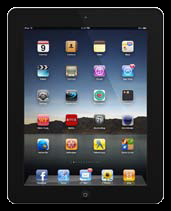 With Apple iPads and other tablet computers (Samsung's Galaxy is also highly-rated), you can really run your whole writing business from anywhere. You can keep in touch by email. Surf the Web. Connect to your home computer to access files and run programs.
You can even carry your whole portfolio to show off your work to clients and prospects.
SmartPen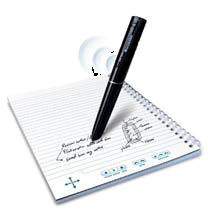 Still like the feel of writing by hand … but dread retyping your notes? Transcribing your handwritten notes onto your computer can be a chore. But, if you use the Livescribe SmartPen, it will transfer your handwriting — even drawings — into digital text and images.
It records audio, too, transferring it into digital text as well. Great for fast and furious brainstorming sessions and sharing ideas with a group.
Mindjet Connect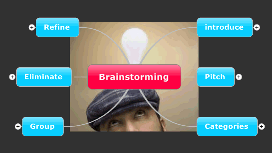 Mind maps are great for brainstorming, problem solving, and organizing research. AWAI President Rebecca Matter is a big fan of using mind maps to get more done and make better decisions in less time. "Put simply, a mind map is a graphical way to represent ideas that are in your head," says Rebecca. "By being able to visualize your thoughts and then organize them, you're able to better analyze, comprehend, recall, and generate new ideas from free-flowing, creative thoughts."
Mindjet Connect can be accessed online from anywhere (on your iPhone and iPad, too), and it's free – plus, you can share your mind maps with others.
Evernote

Evernote is like a virtual filing cabinet. It allows you to organize all the research and notes you're doing for a writing project in one place. You can clip web pages (not a link that could expire — the entire page as you saw it originally), save videos and images, record audio, scan in paper documents, and make notes on everything you collect.
It's online, too, so you can access your files from your home computer, laptop, smartphone, or tablet computer. And it's free!
Dragon Dictation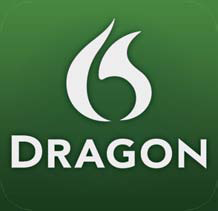 This handy program is available for your laptop or desktop computer, as well as smartphone. You simply speak into a microphone — or phone receiver — and your spoken words are instantly converted into type on your device. When used on your smartphone, it's a great way to write while you're away from your desk.
Try it when you're out walking the dog … or commuting to work.
MiFi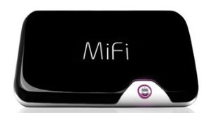 You know about WiFi, or wireless Internet. Now there's a portable version. MiFi is basically a wireless Internet hotspot you can take with you. It runs on the cell phone networks and allows high-speed online access to laptops, tablet computers, and other devices within range. It's great for road trips when you're not sure if you'll have Internet.
As long as you can get a cell phone signal, you're set!
Digital Recorder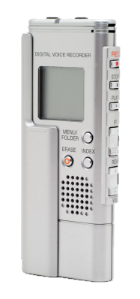 We writers often get some of our best ideas … when we're away from our keyboards and without a pen in sight. That's why every writer should carry a digital voice recorder at all times.
If you're out and about and a great idea for a lead pops in your head, simply whip out your trusty recorder and start talking. Now you've saved your great ideas. Digital models can store many hours of talk time. And you can download files to your computer for easy playback.
Cloud Computing
Cloud computing is simply using computer software and resources that are based online instead of stored on your own computer. It allows you to retrieve and work on documents from anywhere and with any device that has an Internet connection.
Google Docs or Gmail are well-known examples. Working in the "cloud" has the added benefit of providing a great backup for your files if your computer crashes or is stolen.
Skype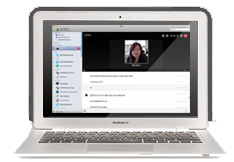 This a must-have for the Barefoot Writer for keeping in touch with clients … and keeping your phone bill down. With a Skype account, you can call a cell phone or landline, anywhere in the world, for just 2 cents a minute. Or if you call another Skype user, it's free — anytime, anywhere.
You can get Skype on your smartphone, laptop, or home phone. You can also set up an online phone number for your freelance business — with voice mail — that you can access anywhere with an Internet connection.
One Barefoot Writer uses Skype to maintain a Nebraska area code phone number — even though she lives in Ecuador!
750 Words
This is fun online application that's a great way to start your writing day. It rewards you for writing at least 750 words — about three pages — at a sitting. You get points for how often you write and you keep track of a monthly total. You don't write for clients necessarily, though it's a great way to brainstorm ideas and develop copy. You can write about anything — you're exercising your "writing muscles."
More important than what you write is that you are writing. 750 Words compels you to sit down at the keyboard regularly, which is the best way to improve your writing.