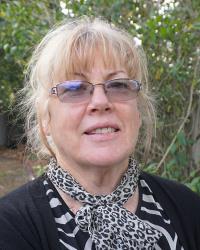 Congratulations to Jean Brewer for Winning the August 2017 Barefoot Writing Challenge! (Your $100 prize is on its way!)
The Challenge was to write an essay that answered this question:
You have been granted a free weekend next month. How will you spend it?
Jean gave a lovely description of how she recharges her writing muscles. Enjoy her winning submission:
---
What I Would Do With a Free Weekend Next Month…
What would I do if I were gifted with a free weekend from writing?
That's easy; with a thunder of feet and a slam of the door, you would see my exhaust fading into the distance as I headed for the nearby hills.
I live on the gorgeous Gold Coast in Australia, which is famous for its endless sunny days, golden sand beaches, and the amazing hinterland. Leaving my trusty computer to run its frequent updates, I would race to get back to Mother Nature's calming embrace.
Don't get me wrong — I love being a writer. It's my driving passion. But sometimes it nearly consumes me as I work at my trade.
For me, writing is addictive; it consumes time and days in the blink of an eye. Ask me what day it is, and I would have to check my phone! Therefore, a chance to get away from it all to refresh the memory banks is welcome.
I can see it now… wandering along trails through giant eucalyptus and imposing beech trees.
Crunching along leaf-strewn tracks first made by the Aboriginal people as they travelled through these sometimes-harsh lands. Sunlight filtering down through the trees, almost blinding in its purity.
But the hinterland is not quiet — far from it. Each of the many species of bird competes with its neighbor composing a song which builds to a deafening chorus of clear and pure notes ricocheting through the trees.  Their symphony is broken only by the raucous laughter of the Kookaburras as they respond to some witty joke I wish they had shared with me!
I can almost feel the oppressive heat bearing down on me and feel the sweat slowly dripping from my brow. I have found that whenever I get back to nature and explore her wonders, it seems to recharge my mental energy.
Maybe it is the rhythm of the walking that soothes my mind, leaving it free to engage the imagination. Or perhaps it is the cool, clear evenings sitting on the deck of a bungalow, gazing up at the stars shimmering above while consuming a perfectly chilled wine.
Whatever it is, my mind takes a leaf out of my computer's book and updates its programs.
Like the Kangaroos who emerge quietly from the dense, early morning mist, my mind starts presenting ideas for me to note. A break from what I love is not wasted, it is a vital link to refresh the memory banks and ignite new, innovative ideas.
So that is what I would do given a free weekend; like the wise bushmen of this land, I would go walk-about to find inspiration and joy.