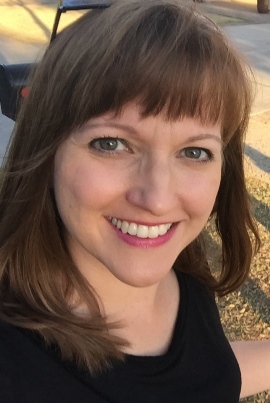 Congratulations to Lisa Witt for Winning the September 2017 Barefoot Writing Challenge! (Your $100 prize is on its way!)
The Challenge was to write an essay that answered this question:
You're stuck on a remote island for 30 days. Which of your relatives — besides your spouse/partner — would you choose to be stuck with and why? The person can be related by blood or marriage…
Lisa entertained us with her tongue-in-cheek response about how she's "earned" her trip to a remote island. Enjoy her winning submission:
---
I hear you are offering 30 days on a remote island. Sounds like bliss! Where do I apply? If selected, I would choose to bring my sister, because I view this exile from the world as a vacation and she would appreciate the time away as well.
Are we prepared for this adventure? From a true survivalist point of view, absolutely not… We think of roughing it as the Hilton when the cable is out. But we have enough applicable life experience on our side that we'd be just fine, thank you very much.
Case in point: I taught sixth grade for many years… That is, all day, every day with a room full of tweens. I can solve just about any problem from algebra to best-friend fights that end in tears to when the holes in a loose-leaf paper tear away to gum in the hair. In addition to the daily craziness that teaching brings, I also was in charge of Science Camp, so I took 150 sixth graders on a sleep-away camping trip for three days… every year. I can track animals using scat, dissect owl pellets, climb a rock wall and zip-line down, and make s'mores like nobody's business. That should be helpful. My proudest accomplishment: I have also raised two beautiful, intelligent daughters to college age without anyone failing out of school or major trauma. Well, there was that tragic string of dead fish, but I'm good with mammals. As you can see, I've earned a remote island.
My sister teaches preschoolers. Like, not literate, barely potty-trained people who have been on this earth for only three years. Some of them bite. She is one of the bravest people I know. She is resourceful and tough, and can open juice boxes, which we would pack for the island. Previously, she taught in the Bronx. so she knows how to protect the food supply from rats and not get mugged on the way home, and can stomach questionably potable water. Valuable skills. Not to mention, she has three elementary-age children of her own who have figured out the hiding-in-the-bathroom trick, so she needs a new hiding spot. They are really persistent little people. How remote is this island again?
We would leave a list of instructions for our husbands, call in substitutes, and leave juice boxes and peanut butter crackers for the children, just in case. It would be good for everyone involved. Really, really good.
We are hoping for electricity and flush toilets. Also, refrigeration and air-conditioning, but we can negotiate on the latter. I'm assuming there is no Wi-Fi, no cell service, and no way the kids could swim to this island, yes? Just checking before we commit.
My sister and I are excellent candidates. I taught sixth grade, she teaches preschool, and we have five children between us… We fear nothing and desperately need the break. We hope to hear back from you very soon about this amazing opportunity!